Forty-first President George H.W. Bush passed away on Nov. 30, 2018. I predicted after his wife Barbara Bush  passed away on April 17, 2018 that he would join her in death mid to late 2018. (See #7 prediction below for 2018). Bush was a dichotomy--a Jekell and Hyde personality who people believe was an upstanding military hero and President of the United States, but in reality, he was devoid of true love and did many horrific things to humans--including children, during the MK Ultra Mind Control years (read Trance Formation of America by Cathy O'Brien). He was a Skull and Bones man and belonged to the New World Order (also Kissenger, Cheney, Clintons and others.  Watch this video on Bush.  Also David Icke's video.  There are horrible Satanic things that this man was involved in but you wouldn't believe it. You want to believe that these Leaders (including the Pope and Catholic Priests) are do-gooders, but they are "Evil doers."  These people come from family after family that abuses children and their own off-spring. They lack real love and have no empathy or compassion. Look into their eyes and the truth will be revealed. Do you see warmth or stone-cold shark eyes? 
There is now a greater focus on inequality in the media, and on trying to remedy it. The media is finally looking at it and saying it's not working for most people. We must do something to prevent an uprising. There is anger in the population. The more we talk about it, the more there is a conscious effort to understand it and deal with it. (Doris) Predicted 4/29/18.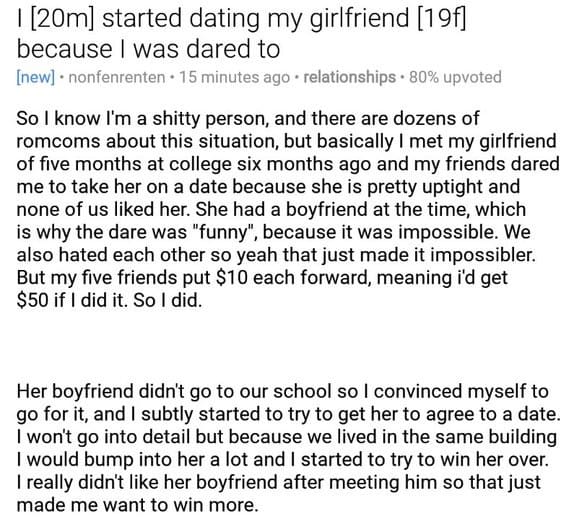 "...Buried in the lugubrious world of the priests of money, deaf and blind to anything other than the accumulation of the currency. Economists and bankers have become the masters of Europe and they have chosen Italy as the experimental centre of their power, where they are starting to take the place of politicians, who are by now, completely subservient and corrupt."
WOW! Thomas is amazing. He knew details about the relationship between my dead mother and her dead grandfather that nobody else would have ever known! They both passed long before the internet and the details he shared are not searchable online. I share this because my uncle is a skeptic and he was blown away when I sent him the video of Thomas channeling my mother at a group event. Without knowing my name or the names of people in my life he was SPOT ON with names, dates, details of my parents divorce, my father's private life, a tattoo I have to honor my mother and so much more! In another reading he mentioned the name of my high school boyfriend who killed himself and other deceased friends and family who were with him on the other side. AGAIN - these people were never on facebook and passed before anything could be published.
While this year will be a wild ride as our outdated patriarchal system has its last hurrah, we are headed towards an age of enlightenment which will be a matriarchal age with the divine feminine ruling. Men will be totally included here, but the Mothers will make sure progressive, humane policies rule. So I see this year as part of a journey to an age of light. During this time, thousands will emerge as heros. Perhaps one of them will be you.  — Jeanne Mayell.
Psychics and mediums really need to use great responsibility when giving a reading because of the power that people often give them, thinking that they're all-knowing.  Now I know, and every psychic and medium that I've worked with knows that they are not all knowing and that they do make mistakes.  But a lot of the clients that go to these people don't always recognize that, and they give them and immense amount of power over their lives. So therefore, when a psychic is telling someone that they need to do something; "You need to move to California," "You need to quit your job,"  "You should break up with that guy," that's inappropriate.
Getting psychic advice by phone also lets you enjoy your reading at your convenience as well as the privacy and comfort of your own home. They allow you to easily connect with an experienced psychic guide from anywhere no matter the time of day. Being able to hear the psychic's voice on the phone allows the reading to be just as powerful and impactful as it would have been if you were sitting across the table from each other.
I have had three readings from Georgina. All via email, and with her only knowing my name & date of birth. Each reading has been so exact there is nothing I could fault or look at and say wasn't right. She has helped me through stressful times and has given me so much faith and hope that now when I have a reading i truly believe what has been shown to her and I embrace it, visualise it and most importantly my worry and anxiety isn't overwhelming and consuming about what is going to happen or where I am headed. Not only does Georgina give an answer to a question, but also guidance when I need it to help me on my journey. This is what continues to draw me back to her time and time again.
Spiritually the people of India have been rejoicing as the Indian Parliament has agreed to review Anna Hazare's anti-corruption laws. As Vine previously guided she saw a man of 'spiritual skin' placing a mirror in front of our eyes. Hazare ended his hunger strike last Sunday after the government caved into public pressure and didn't want to be held responsible for his death.
2017 has been a hectic year for President Donald Trump and going into 2018 he will be showing off about just how much he has achieved and in such little time. I don't see President Donald Trump completing 2018 as president and I am given October time for his cut off, I was previously given October 2017 for Donald Trump being assassinated but I am now being told that this will happen in October 2018. President Donald Trump will have issues going on behind the scenes in 2018 but he'll be putting on a brave face in public and these issues won't be public knowledge initially. I am shown rows between  President Trump and his wife behind closed doors and these rows are significant and causing great problems in their marriage, Trump's wife is going to be struggling to stand by his side throughout 2018 due to their marriage problems behind closed doors, his wife will not find it easy to put on the fake smiles while out on public and pretend that everything is ok between them when it isn't. President Trump can hide this well in fact he's very good at it, the issues in their marriage do seem to be coming from his wife though, Trump could happily move on and forget about it all but it seems his wife will be hurting and finding it hard to stand by him after finding out about it all. Their marriage will last though as I see that they're still together and married when Trump is assassinated, spirit are adamant that President Trump will be assassinated while in power and I see that his funeral takes place in winter time.
Keep in mind that Henry was again playing the odds. The number one cause of death for American males? You guessed it: heart disease ... My intent with this investigation is to show that there is no evidence of any communication with the dead is happening, everything that was said was general, or edited. If this is such a great case of prediction of someone getting a call from the "other side" to get your heart checked out, then why was it so vague? Is Hollywood Medium blaming Alan Thicke for not taking Henry's reading seriously?[31]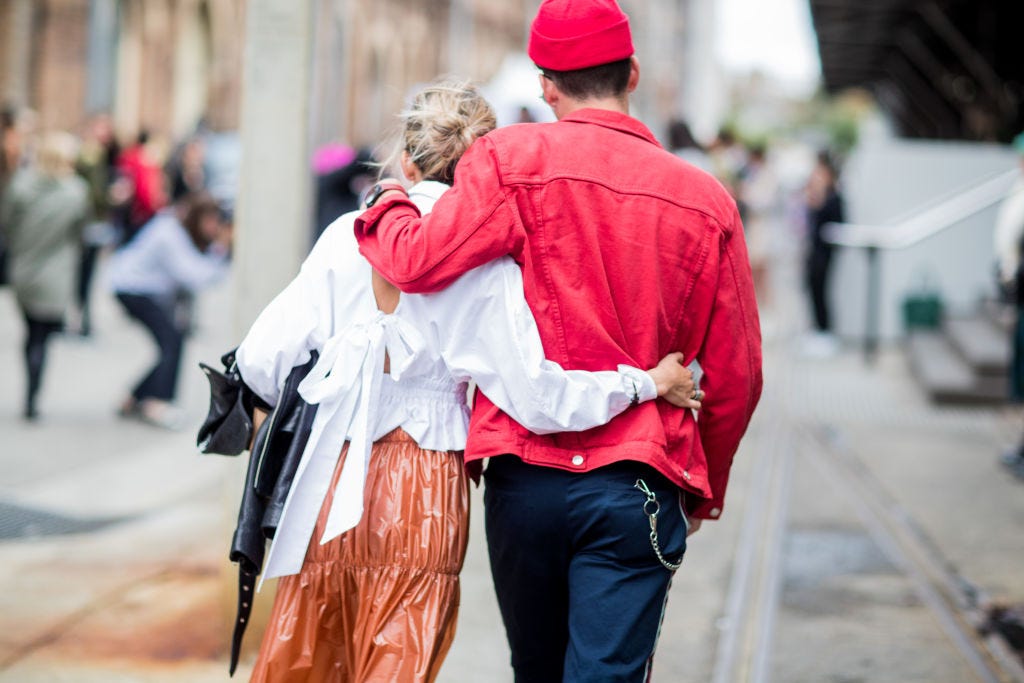 Related Reading: Don't feel TOO bad, psychics. Music censors have some pretty epic fails of their own. Like the time an album with zero words was slapped with a parental advisory sticker. Plenty of movie badasses also failed in their moment of truth- You know we're talking about Boba Fett. But hey, nobody's perfect. Just ask Thomas Jefferson, the President who ended his life in crippling debt.
The Senate Select Committee began televised hearings on May 17. A month later, former Presidential Counsel John Dean testified there was an ongoing White House cover up and that Nixon had been personally involved in the payment of hush money to the five burglars and two other operatives involved in planning the Watergate break-in. Three weeks later, another Nixon aide revealed the President had ordered hidden microphones installed in the Oval Office in the spring of 1971 and had recorded most conversations since then on audio tape. The tapes then became the focus of an intensive year-long legal battle between all three branches of the U.S. government. In October of 1973, Watergate Special Prosecutor Archibald Cox, who had been appointed by the Nixon administration, publicly vowed to obtain the tapes despite Nixon's strong objections.
"Over the last two days I was spiritually guided that energy pulses are now intensifying and pulling on the Earth's magnetic field. To understand the visual image being shown to me, imagine an unseen aura similar to the equator and an opposing strong vibrational frequency tugging at the earth's belt. This is the way I was shown what is happening to our planet in coming months.
I've had many dreams that feel prophetic, then come true, for example I dreamed back in 1992 that I was like a giant standing in the ocean knee deep facing Clinton (who was the president then and he was also giant) in front of the Asian nations, he picked up a pair of scissors and cut out one of the countries, I think it was Iraq. He cut the country out right along it's borders and easily threw it into the ocean, when he did I saw women with coverings on their faces and children screaming and falling in. I believe that came true 🙁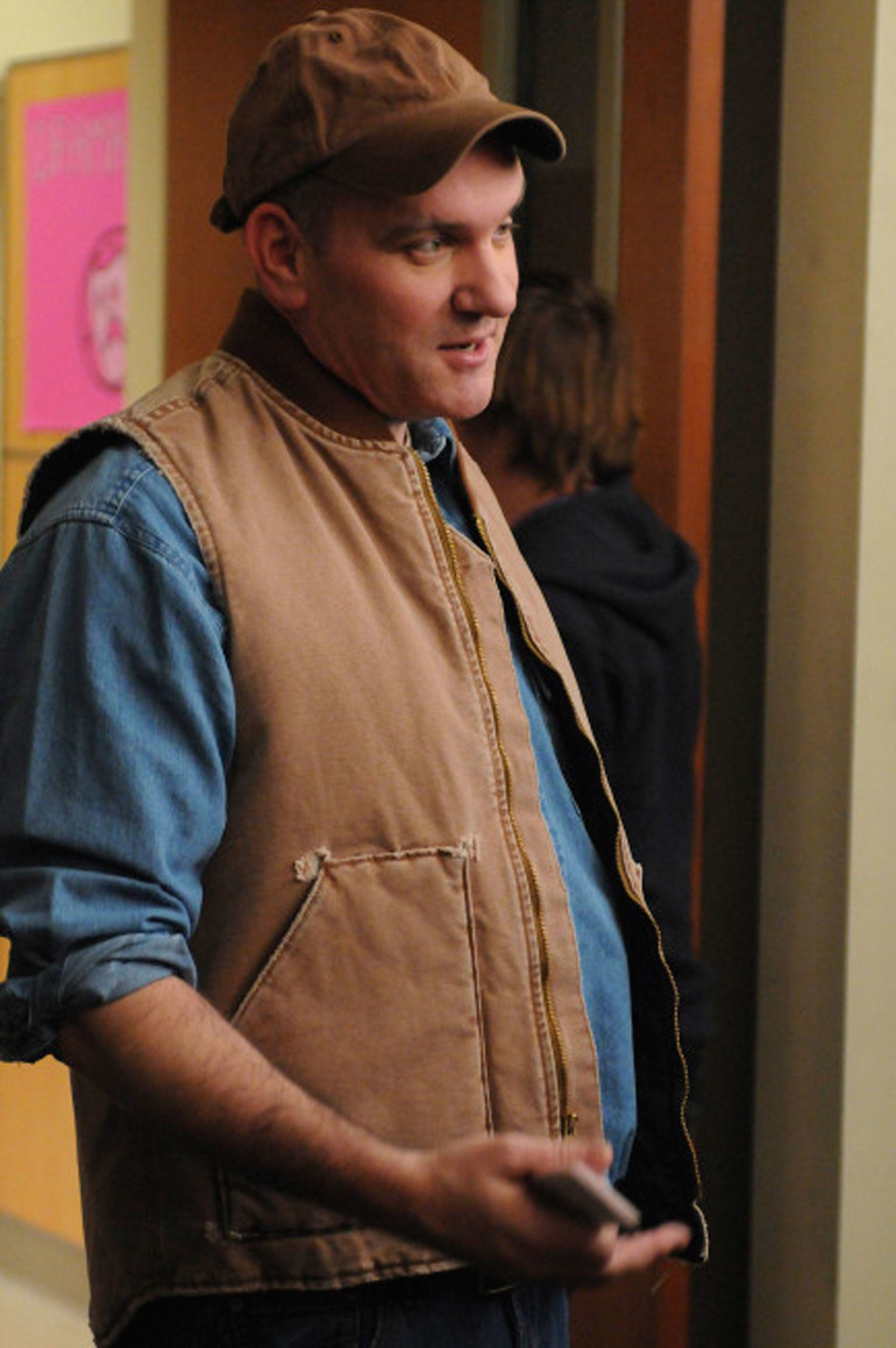 You probably weren't expecting to see history being mentioned for psychic predictions for 2018. It may seem bizarre to see the past being mentioned in relation to the future. It seems that the 2018 psychic predictions have drawn attention towards a rewriting of history. The specific are unclear but it seems that new evidence is going to come to light in relation to ancient civilizations and what we thought we knew about them. As far as any psychic reading can tell, this relates to Ancient Egypt and the construction of the pyramids and the Sphinx. It seems that we'll learn some shocking new truth related to their age and construction and perhaps even function.
Thomas John is an internationally regarded psychic medium and clairvoyant, as well as a published author and life coach, who has conducted hundreds of readings around the world. Thomas has grown into an international, global, psychic sensation who has entertained and amazed audiences around the world, and counts many celebrities among his long list of private clients. Thomas has hosted sold-out events around the world, including his renowned televised series Dinner with the Dead.
Volcanoes awaken - Kilauea has quieted down, but others will awaken along the Pacific Rim of Fire. Those living near volcanoes be prepared to leave your homes within  minutes. Huge volcanoes and earthquakes will shake the South Pacific and possibly a mega thrust earthquake 9.0 and higher in the South Pacific region. Yellowstone geysers are going to become more active--we could see some big activity in 2019.  Dec. 2018 - Mtn. Etna and other volcanoes in Italy are now erupting and there will be more eruptions from Little Krakatoa in Indonesia. More tsunamis in the news. 
We now know this has come true and Vine has been proven to be 100% accurate about world entertainers and actors being prepared to step away from their acting professions to step up the fight of raising awareness to this important humanitarian cause. If it takes well established entertainers, singers and famous actors to make the world people have a greater sense of empathy then so be it. Let's hope George Clooney's efforts will start to motivate others...
A lot of countries will acknowledge this issue as vital for survival, especially for future generations. According to the psychic predictions for 2019, India will play a prominent role in try to change the lifestyle of its people to make them more environment-friendly. It has already started work, attempting to educate the population with small practices that if done together can make a lot of difference. 

Jeanne, thank you for this website and all the work you have put into it. I was wondering, do you ever see the stock markets returning? Or is this the beginning of the end for them? I'm in my mid thirties and have been diligently putting money into my IRA for years now and would someday like to retire. My mom, who is looking to retire in 5 years, is also counting on the stock market. We are both quite nervous.
Sree Veerabrahmendra Swamy a reincarnation of Lord Vishnu who is the Preserver of the deities predicted that from November 2016 onward through the year 2017 there would be many cataclysms which would wipe out millions. These comprise earthquakes of over 7 on the Richter scale occurring all over the world. In China from 2015 to 2023 since Saturn represents 8 Years it would see common man protests, Change of Government, bad karma and economic troubles. China would fight a war with India to divert public opinion from their economic troubles. America would see their currency collapse by 90% according to Gerald Celente and already the Asian countries are holding Euros and gold in their reserves. America will be wrecked by hyperinflation and food riots. The fall of a superpower with 20 trillion dollars in debt by 2018-2019 which is more than the G.D.P of the country. Britain would face economic crisis as well as its debt has reached alarming proportions. Overall Europe and America would spend less on defense affecting them in the future decades when the security of these countries is threatened.

I agree completely with a previous poster, America has had enough of the Bush family. I don't see any Republican winning after they have boxed themselves into the corner they are in. No way we would elect the hanging chad Governor who helped steal an election. Also, we have had enough Clinton's, tho I am inclined to believe Hillary will win because it is time enough for a woman to be President.
Is it possible that the ALP are feeling the heat and particularly because of failing to follow through on government policy, in particular taking the pokies legislation into parliament? Is this hurting them in the polls? Or is this just a beat up by the media because they are looking for a news story? Time will tell but it does seem that Vine was right on the money about the Gillard led government not having that green flag they so badly desire.
Uri Geller is an Israeli illusionist, well known internationally as a magician, television personality, and self-proclaimed psychic. He is known for his trademark television performances of spoon bending and other supposed psychic effects. Throughout the years, Geller has used simple conjuring tricks to simulate the effects of psychokinesis and telepathy. Geller's career as an entertainer has spanned more than four decades, with television shows and appearances in many countries. ...more on Wikipedia
We hear very little about Australia, yet the economy is in trouble, Immigration is a huge issue, but of most concern is the head in the sand attitude to climate change. Opening up more coal mines, that kill the reef, and farm land , massive bush fires and cyclones. Where do you see Australia heading and is there any hope of a turn a round ? Thank you for your insight.
This book is a collection of readings, and I wanted to share things that had universal messages to help people. I wanted everyone to be able to relate. The basic gist of the title is that people who have passed on have insights into so many things, and rather than ignoring it or discounting it, the book is about encouraging people to be open to receiving those messages. Spirits have a way of coming through and knowing the exact message that needs to be heard at that time.
 Our psychic advisors have spent years honing their skills in the art of spiritual intuitive communication. They are able to provide accurate psychic readings over the phone without the need for you to be physically in their presence. Additionally, we have automatic writing readings and all types of email readings to allow you a very convenient way to receive psychic readings fast and easily.

The failure to look at alternative energy sources now has our world's people more reliant than ever on the overuse of our natural resources. What will be telling in the coming months and years is the failure by world governments to seek alternative energy resources is pushing forward political vulnerabilities and limited oil stocks… We are literally burying our heads in the sand and hoping it will all go away.
My predictions hit the news sites and featured in the national newspapers when in 2015 I predicted the presidency of Donald Trump. Last year I said that Hillary Clinton will drop out of politics. She's still hanging in there but has recently expressed a desire to become a religious preacher. It looks like her time in politics is coming to a close. I also stated in my predictions for 2017 that America becomes a nation divided between East and West and that there would be riots on the streets. America is certainly a divided nation but I was wrong in my prediction that troops from neighboring neutral Canada would be asked to help quell unrest. 

Toxic Disasters and Earth Event: Watch for an oil disaster on the ocean or radiation leak. So far we humans have not made the shift in values and realized that without Earth we could not be here. Earth, in her love for her own initiation and her reaching for a higher frequency, will bring about a cleansing that will balance the energy grid once again. There will be many people who will leave the planet in an afternoon. When this happens maybe everyone will begin to walk up to what is going on. We are now witnessing global change. When humans make the quality of life the number one priority in their lives by honoring the quality of Earth's life, there will be far fewer Earth changes and disasters upon this planet. However, at this time line, we are more concerned with how many electronic devices we own, how many clothes in our clothes, and how many cars in our garages. We are not at all connect to the effects of all this material manufacturing on the sentient being that is our parent--MOTHER EARTH! Love yourself and love Earth, because they are the same and connected in ways you can't imagine. 
We met in his Moroccan carpeted spirit conversation dojo where we sat in a modified Indian style seated position, lit up several sour apple scented candles, and dialed long distance to hit up the shroud of spirits snuggling my personal space. He reached out and gripped up a bottle of lavender oil and shook it around the room with a rhythmic wrist snap and hand sway that resembled that of dancing girl at a Phish concert who sucked on a solid amount of nitrous balloons. He then began to initiate dialogue in a pitter patter come hither cadence with a strong undertone of alpha male in an attempt to entice one of the Beetlejuices to step up and handle some really real matters.
Interpretations are different from just giving you the message.  I always tell psychics and mediums, especially mediums, "Just give what you're seeing, or you're hearing, or you're feeling."  Even with psychics though, just tell what you're getting.  Tell them the message you're getting, rather than make the interpretation of it, because it's actually better for the client or the sitter or the person getting the reading to make that interpretation than it is for the psychic to do it, or even the medium in most cases.
We have found a UN mini summit occurred in September 2011 - one month after Vine's prediction went online. Bob Geldof has been historically involved in Band Aid famine campaigns was a speaker at the summit. He and other representatives from world governments met to find an urgent solution to the famine epidemic occurring in the Horn of East Africa.  

Many people have predicted World War 3 taking place soon with Putin's official announcement in late February 2018 of Russia's invincible nuclear capability where the nuclear missiles are impossible to be detected by US when launched https://youtu.be/gSuv0CzSnts Many devoted Christians also have similar dreams from God warning of Russia and China invading US and Russian nuclear missiles bombing New York City such as https://unitedstatesprophecy.com/russia-will-attack-and-invade-america/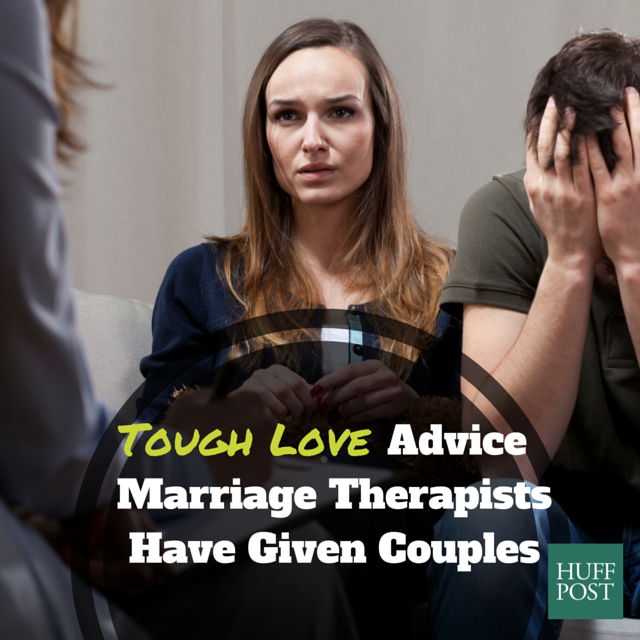 "Lose your 'type.' People dismiss too many possible matches because they don't match their checklist they have written for themselves. They are limiting who they meet based on their own judgment. If people become more open to who they are willing to meet they surprise themselves at the different personalities they can be attracted to. The saying "opposites attract" is a known quote for a reason."
If you are in a life threatening situation, do NOT use this site .Call the 24-hr. National Suicide Prevention Lifeline at 1.800.273.8255.Your call will be routed to the crisis center near you. If your issue is an emergency, call 911 or go to your nearest emergency room. By engaging in the services of this site, you agree with our Terms of Use and Privacy Policy. Psychic Advisors are Independent Contractors and are not employees or agents of Meet Your Psychic.
This is why so many Australian and world clients trust Vine's psychic readings, she is able to look into their future exactly the same way she calls up her remote psychic predictions. Vine has increased her clientelle every year since starting her own busines. Customers recommend Australian Gifted Medium Vine to their friends and family members for a reading. Vine's psychic readings reputation is growing around the world. With people reading her predictions in the United States, Canada, the United Kingdom, Saudi Arabia, Israel, Europe India, Pakistan, New Zealand the Phillipines - this list just goes on and on.
Two young reporters from the Washington Post, Bob Woodward and Carl Bernstein, then began a dogged pursuit of the facts surrounding the break-in. Among the many items revealed by them — one of the Watergate burglars, retired CIA employee James W. McCord, was actually the security coordinator for Nixon's re-election committee – a $25,000 cashier's check for Nixon's re-election campaign had been diverted to the bank account of one of the burglars – Attorney General John Mitchell had controlled a secret fund which financed political spying and dirty tricks targeting Democratic presidential candidates.
Last year I predicted a 'world flu epidemic' toward the end of 2017 or the start of 2018. I feel this could still happen. (10/10 Correct: "'worst killer flu' in 50 years" – Headline: The Sun 5th Jan 2018.) There may be a link to biological warfare seeded in multiple countries by North Korea working with a terrorist group. (Happening? "Reports Pyongyang is testing biological weapons for use on ballistic missiles." Sky Television 27th Dec 2017 – these predictions were posted in October 2017)

Now, I'm not saying that people that I recommend, or that are on my directory that they don't do these things.  People do these things and I'm telling you about it now, so that you can recognize that it's inappropriate behavior.  I don't think it should be done and I think you should be your own advocate and therefore, watch out for these things and don't allow it, don't allow people to do it.
You might find minor comfort in telling yourself that it just wasn't meant to be and that you don't need to know why. As my friend, poet John Bailey wrote, "It's not your fault, but it's your move." So move you must if you want to let go of your victim story. Put in a lot of stops. Stop obsessing about getting the lost love back. Stop your single-minded focus on that one person and move on to satisfying sensory experiences. Step back and detach from the angst of loss and grief. Step away from those beliefs of the mind that dwell on suffering.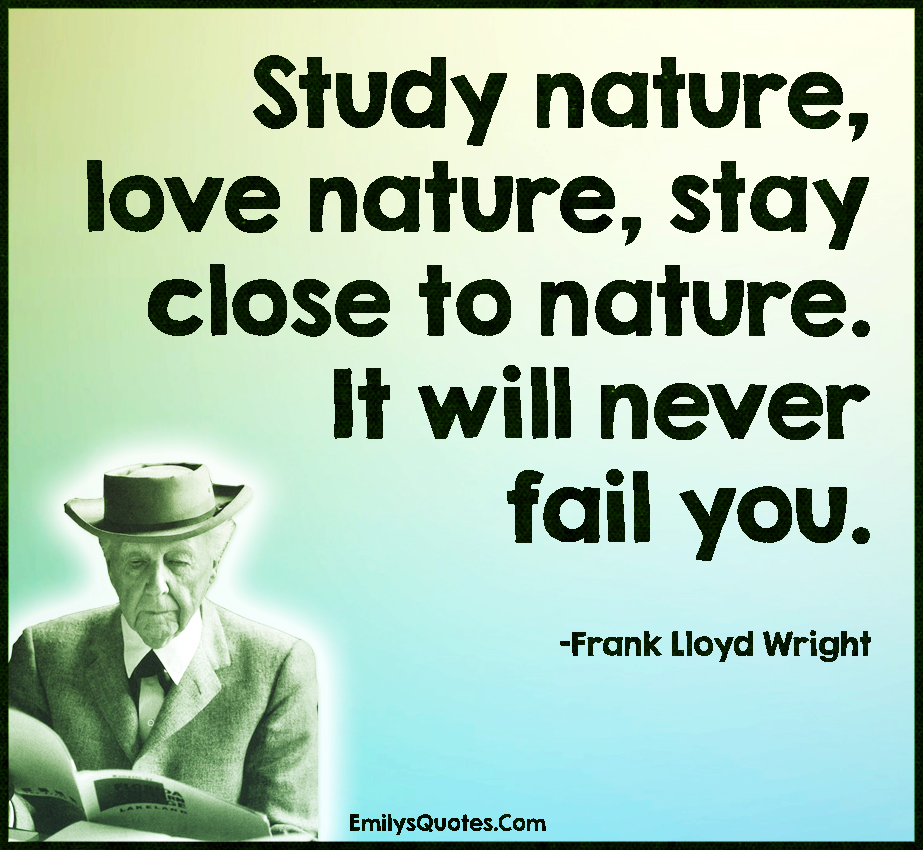 The TV reveals change-over period from present Kali- to coming Sat-yuga as 17th-29th centuries and that this would be brought about via 12000 spiritually evolved personages [in past eras] who would appear one by one in all parts of the world. They would somehow connect with augmenting spiritual truths of TV and get enlightened. Their testimonies will be heard with respect. In brief they will become instruments of God to bring about end of Kali-yuga much, much ahead of its tenure of 432,000 years – meaning only before the end of 6000 years from the time Shri Krishna departed for his divine abode!