When I was 16, the love of my young life (yes, Joe B., this means you) dumped me. Sobbing on my bedroom floor, my mother, who was, and still is, head-over-heels in love with the same man for 51 years, sat down next to me, put her arm around me and said, "There are a lot of fish in the sea. " I clearly remember wailing, "But, I want this one." She said, "All things happen for a reason. You will find the perfect person who loves you as much as you love him, and you'll look back on this and laugh." While I couldn't understand then that you need to love someone who loves you back, I get it now. Twenty years, three children and a dog later, I'm still married to the man who loved me back.
Another great example is getting a job.  A lot of people would go a psychic ask about whether they're going to get a job that they want, and again, there's other people involved in that particular decision, so in that snapshot in time maybe it looks like you're going to get it.  You get very excited about it and it doesn't happen for one reason or another. 

I am witnessing an energetic pulsing that seems to be revealing a suction movement. I will try to describe to the best of my ability the vision being shown to me. Imagine there are a variety of rods in different sizes that resemble a bar graph. These bar rods, go up and down, and side-to-side. This is what my spiritual guardians are showing me. I am also sensing extreme heat like volcanic heat. I am then seeing a large earth movement and then new land appearing near the ocean surface.  

Jeanne, thank you for this website and all the work you have put into it. I was wondering, do you ever see the stock markets returning? Or is this the beginning of the end for them? I'm in my mid thirties and have been diligently putting money into my IRA for years now and would someday like to retire. My mom, who is looking to retire in 5 years, is also counting on the stock market. We are both quite nervous.
Theresa May is shown to stand down in 2018, previously spirit showed me that she'd stand down in 2017 but spirit are adamant that it'll happen after a surge in terror attacks across the UK. Theresa May is shown to not be able to get a grip on terrorism and this is the main reason why she stands down, the public will call for her to stand down after multiple terror attacks and there will be protests in London against the government for in the public's eyes not doing enough to protect people from these attacks. The press will have a field day with Theresa May after she steps down in 2018 and they will accuse her of drinking too much and/or even becoming a drunk, she will go into hiding for some time after stepping down. London is shown to be in absolute chaos due to terror attacks in 2018, this looks like summer time and then a huge protest on the streets of London will follow and Theresa May will step down shortly after.

​Nancy Pelosi House Speaker: Nancy Pelosi did become Speaker of the House, and gave her speech forgetting two pages. She does have some dementia issues at age 78! She may not last through 2020.  Perhaps it was wishful thinking on my part that somehow the insanity of the Democrats against the Republicans would stop. Today is Jan. 3, 2019, Nancy wants to indictment and impeachment Trump. Threats to keep the US in political chaos and the Stock Market downswing! Again, nothing will get done in 2019 because of the impasse between the two political parties. Neither party has any concern for the Federal workers who can't get paid because of the Shutdown going on the 13th day over the Mexican/US Border funds.​ I sense the shutdown will continue two or three more weeks. Shame on both political parties! Start working together or sadly nothing will get done.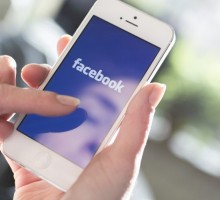 "I always thought that love was about desire — being with someone, holding someone, feeling someone. But it isn't necessarily. Love can come in lots of different ways and lots of different guises." That's the British artist Tracey Emin in a May 2012 BBC interview. She's talking about her experience as a single woman artist nearing 50, but it's a great reminder for all of us, no matter our relationship status or age. Not only can love be found everywhere — in an idea, an experience, a lover, a friend, etc. — but it's like compound interest: the more you have the more you get. The trick is being open. As Emily Dickinson wrote, "The soul should always stand ajar, ready to welcome the ecstatic experience."