We're all God. God is everybody and it's collective. Source energy is within all of us. I don't think God is specifically a person, place, or thing—more of an all-encompassing life force within all of us. That's why what we experience starts from within. We're not judged like we're on American Idol—rather we judge ourselves, and energy forms from within.
​​​​​​​​​The Phoenix days have arrived as the mythical bird begins to fly from Earth Mother bringing huge upheavals and changes to our planet. The Phoenix represents death, rebirth and renewal of life. It is also a symbol of Eternal Life. July 23, 2018 a strange colorful bird was captured on the Grand Teton National Park live webcam. Bird watchers have never seen such a bird. The firebird is also known the Phoenix and is a sacred bird found in the mythologies of many cultures and described as a large magical glowing bird with majestic plumage that glows brightly emitting red, orange, and yellow light, like a bonfire that is just past the turbulent flame. This bird appears to have plumage on fire. Every five hundred years, according to some popular legends, it dies in flames and is reborn out of its own ashes. It is an omen of things that are about to be destroyed in fiery ashes and then reborn. According to a Native American shaman we are now in The Phoenix Days of great Earth changes. ​​​Earth Mother is going through a rebirth now. Extreme weather, droughts, floods, volcanoes will awaken from their slumber with huge eruptions, tectonic plates will shift, huge tears will suddenly appear from deep core movement, land will fall into big holes all over (sinkholes) from water under Earth Mother drying up, strange accidents with planes, trains, boats, cars and increased meteors and bolides lighting up the night sky. Huge winds will blow across the land with great intensity--hurricanes, tornadoes and straight line winds. New lights in sky will be green signaling more to come. These are the visions given to Betsey  at age seven and to Mary Summer Rain in the early 1980s. These prophecies and more will be in Betsey's new book,Star Beings:Their Mission and Prophecy available on Amazon.  At the age of seven, Betsey began to have lucid dreams of catastrophic Earth changes that were given to her several nights in a row shortly after a UFO encounter. In the dreams she witnessed huge earthquakes, volcanoes erupting worldwide, tsunami waves hitting coasts and extreme winds and weather. This is now happening.
These type of psychics scan other peoples websites and aren't able to come up with their own material. Hint: Type in Vine's Psychic Predictions and refer to words like "Oprah, doomsday, politics" and see if you get another psychic using the same key words and predictions. We know of two Australian psychics who regularly check Vine's predictions and then write articles after Vine's provided the updates. They regularly scan Vine's website under a proxy and believe they're not being detected. Once they duplidate the content it is easy to identify the fake psychic.
The spiritual words or terms I use when regularly updating my psychic predictions are given to me by my Spiritual guardians and therefore have no scientific reference whatsoever. I usually have little understanding or knowledge of the scientific predictions given to me, and my precognitive visions are expressed in a way that everyone can follow, neither over complicated nor trivialized.
Tony Abbott isn't showing signs of lasting the distance in 2012. I am shown the Liberal Party strategists don't know how to make the Opposition Leader of the Liberal Party, Tony Abbott more appealing to constituents because he has been in the spotlight for so long that people are switching off. I also feel Tony Abbott in 2012 is not pleased about the guidance he has received from his number one strategist and in some ways believes he has been made the scapegoat for old policies that are outdated and not looked upon favorably by the Australian public.
FAMOUS DEATHS: I don't like to predict deaths, but I foresee many famous people leaving, and some by suicide in the prime of their life. A former US President will pass in late 2018 or early 2019 (possibly H.W. Bush). Fashion designer Kate Spade took her life in June and so did famous chef Anthony Bourdain. I believe that Kate's suicide prompted Anthony to take his life by strangulation. There are many types of suicide and many reason for it--depression, drugs--both prescribed and recreational, mental illness, dying from a disease and extreme pain, and bullies who push young people too far. Do these people suffer in the Afterlife? The only suffering they feel is from their own judgment. There is no horrible retribution for these people, only loving spirit guides and angels who rush in to help them heal after they have died. But in some future life, they may choose to correct their error for taking their own life. If you know of someone who has taken their own life, I urge you to pray for them and their soul's healing. Some decided to rest on the Other Side for a time or many years before the reincarnate again on Earth. Another reason for so many souls departing now. John McCain died on August 25, 2018, 4 days before he would have turned 82. People often died a week or two before or after their birthdate. 
My predictions hit the news sites and featured in the national newspapers when in 2015 I predicted the presidency of Donald Trump. Last year I said that Hillary Clinton will drop out of politics. She's still hanging in there but has recently expressed a desire to become a religious preacher. It looks like her time in politics is coming to a close. I also stated in my predictions for 2017 that America becomes a nation divided between East and West and that there would be riots on the streets. America is certainly a divided nation but I was wrong in my prediction that troops from neighboring neutral Canada would be asked to help quell unrest. 

Seen in 2013 for this time period:People finding happiness in the simple joys of living. I saw people who were living in the country, growing food and finding a comfortable way of life. It would still be some time before the majority felt this alive and free, but many people will have left an old life and found a happier one. Eventually others will follow. I heard the word "enlightenment." I believe the movement begins in 2021 and picks up momentum after that, culminating in a power shift in 2028. (Jeanne)
I have felt for a long time that the UK will leave the E.U. though still have some close economic and legal connections. I also feel that France will eventually leave and what is left will be a group of countries led and dominated by Germany. I predict that the E.U. will still be a trading community for much of Europe including Turkey and will include the UK but it will be something closer to the Common Market that the British people voted to join back in the 70's.
We have come to the center and moved away from the sides and while there is no cohesion, there is also not the confusion. We are no longer shocked and we are no longer stunned but we are not sure of what to do next and there is still this sense of entitlement by those who have and a growing sense by those that do not that they are not getting their fair share. (Andrew Posey)
Another accurate reading from Georgina. I used the snap prediction reading via email regarding a timeframe for an inter country adoption for my son. This has been very long and tedious wait, with no answers in sight from the regular authorities.  I turned to Georgina for guidance on this matter. Georgina predicted I would be travelling in August to pick up my son. Well guess what she was spot on. We travelled in August 2014 and are now home with our gorgeous boy.  It seemed almost unbearable at times, but I kept hope that August would be our month. Sure enough it was. Thank you Georgina for being such a gifted woman, and giving people hope when they are at a loss. My 8 year wait is over for my little man.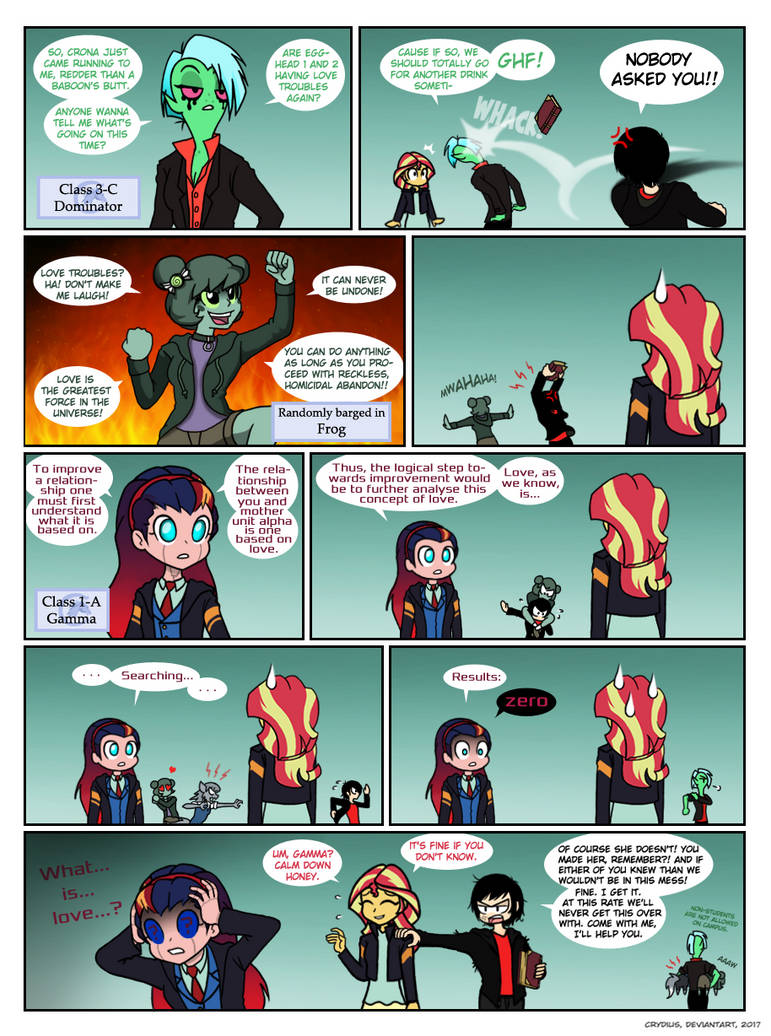 2019 will be challenging. I have a headache and feel pressure and tears, yet I know that we are in a storm that will wash us all clean. There is so much love.  People are basically so good. They are going to weather it. It looks like a storm, with shipwrecks, but people survive and rebuild. So much strength coming from people. The angel is smiling. She is pleased with the strength of heart warriors. (Jeanne)
Below for my 2018 predictions I had a vision a powerful earthquake would hit along the Cascadia Subduction Zone along the West Coast of the U.S. On Oct. 22, 2018 a 6.8 magnitude earthquake shook in the ocean off of Port hardy, Canada near Seattle. This is just a warning for the mega thrust earthquake of 9.0 or greater still coming. Read article... 
I had a Spirit Circle in Chicago with Thomas on June 21st and my head is still spinning!  I've been meaning to sit down and write this out and kept getting sidetracked with other things, but someone contacted me tonight through a private message on Facebook and she really made me angry.  I didn't appreciate her messaging me out of nowhere, a total stranger, to trash Thomas John.  I've read similar negative reviews here, so I think she has done several, maybe under different names, because her private message to me reads almost word for word like others here.  The fact that she has made it her life's mission to trash this man speaks volumes as to the kind of person she is.  Hopefully she sees this review!
I have been wracking my brain about this idea of "Mr. Right." Love is a tricky area. One thing that has been on my mind lately is the way media, television and film portray women. The values that have been promoted since the advent of the moving picture have sent a message to women. In commercials, women are most often in a kitchen. Men are most often at an office or on a couch. What these messages deliver are pretty obvious. In television and film, the primary conversations that woman have revolve around men, dating men or how to better date men. Male characters' conversations are often about catching bad guys. Again, these messages are pretty transparent. Advertising is purposeful and manipulative. Millions to billions of dollars are spent on how to sell a costumer something they don't need to buy, or portray an image they don't necessarily want to subscribe to. When I was a young person and having a hard time dating, my mother would say, "You have to kiss a lot of frogs in order to find your Prince." I have come to a point in my life where I realize that she was right, but, as corny as it may sound, the Prince is me.
As I have said on another comment, I tend to make my predictions in blocks when I can sit and deeply meditate for a day. So rather than react and change opinions I am trying to simply give what I get with a long lead in about things that are not currently in the news. For me these predictions are simply an experiment. I'll probably post some new predictions in another 6 months time.
I learned to read tarot using the Celtic spread, which offers interpretations on the recent past and near future. I flipped over the Disc and Cup cards, and told the woman over the phone that a Capricorn man was sucking her dry. This was the strongest detail I'd provided and it absolutely dazzled her. At that point she broke her character as interviewer and revealed that a Capricorn man had, indeed, drifted in and out of her life over the last 30 years. The next day, she approached my friend in HR and said, "You're so lucky to be friends with someone like Angela."
Find that good person, and then give the object of your affections all its worth. Learn about your psychological defense mechanisms given provided at my article, Threatened? Out Come Your Defense Mechanisms. Here's a line of hope from Oriah Mountain Dreamer's poem for the walking wounded who seek new possibilities, "Love as if you have never been hurt."
Nicole Kidman has battled some very tough life issues. She lost Tom Cruise suddenly, she lost her teenage kids to Scientology, and she rescued her Husband from his daily alcohol addiction. Psychic Insights: All these things made her step into her power.  Her prayers were answered.  Tom's divorce was the best thing that could've happened to her. She still works to keep Keith Urban on track. Her main concern is for his well-being whenever they are apart. He loves her but he has to stay sober and stay faithful.  Her career is golden!
Basically for me, when you go for a psychic reading, I feel like the greatest purpose of that is to confirm what your own intuition is already telling you.  So if I have a psychic reading, that's why I would want a prediction, because I'm already feeling something.  I might seek some advice or guidance in a certain direction, but I already know what my gut is telling me to do.  It's just nice sometimes to have another person who has a great ability, you know, an intuitive ability to sort of give me a second opinion.  I really think of it in that way.  It's like a second opinion.  Yes, this is what I'm getting from the universal energy as well.

"Whether it is a professional athlete or a CEO, when I ask my clients, 'Why her?'...the feedback is almost always the same. TEARS! Seriously, big burly guys that you would never imagine being emotional. The response is often they are just grateful for her. Grateful she let him in his life. Grateful of a specific experience the two shared. Simply, a large of amount of gratitude which led to him wanting to spend eternity with his chosen one. Even without a partner, studies show that when we are grateful, The Universe gladly makes more show up in your life for which to be grateful. Next up for you...a +1!"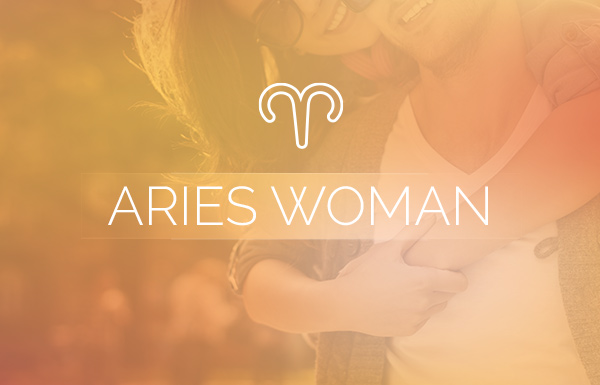 ​​​​​World renowned psychic Betsey Lewis predicted Donald J. Trump would become our 45th President as early as April of 2016 when she was given a powerful vision of Trump taking the oath as the 45th President of the United States.  Newsmax article.  Please note that predictions relating to people can change. Humans have free will and events I foresee now could change in the future. The future is not set in stone, but constantly transforming.
Woman in the news, place, places of power. Many standing at podiums giving their visions for change, cooperation, earth as a family in a new, better world to come. Many white suits everywhere in place of power and importance. Speaking out, bringing change, energy, feminine powers of creativity and growth. Children, especially girls and girl power in the news."Equality and fairness with representation for all" is the new transitional era energy. (Michele) Predicted 4/29/18.
Accurate Psychic Readings Are Now Available in a Wide Variety of Methods: If you've ever desired insight into what your future may hold, our psychics can help. Throughout life, all of us experience monumental and sometimes confusing events on the horizon. More and more, people choose to connect with a psychic advisor for guidance. Today, with modern technology it is easier and more convenient than ever! Meet Your Psychic offers several ways to communicate with ethical, professional and caring psychics intuitives.
I have been to a few psychics in the past but Georgina is by far the best. I had my first reading with her in January 2015 and to date a majority of her predictions have become a reality.  The most significant of these was her predicting I would fall pregnant – having tried for 8 years I had all but lost hope but then in her reading she confirmed a baby was on the way and unbelievably I am now 6 months pregnant with my first child!  I truly believe Georgina has an amazing gift and feel extremely lucky to have had her share it with me. I would absolutely recommend Georgina, you won't regret it!  

Skeptics are people who claim they have an open mind but who need something to be scientifically proven before they will accept the outcome. The only spiritual issue with this, is that there is not yet any scientific equipment that can measure heightened spiritual ability. People also used to think that the world was flat and that the Earth was the centre of the Universe. Any heretical scientist who suggested otherwise was burnt at the stake by the skeptics of the day.
Jeanne, thank you for this website and all the work you have put into it. I was wondering, do you ever see the stock markets returning? Or is this the beginning of the end for them? I'm in my mid thirties and have been diligently putting money into my IRA for years now and would someday like to retire. My mom, who is looking to retire in 5 years, is also counting on the stock market. We are both quite nervous.
Star Predictions: Alec Baldwin career would take off after spoofs on SNL (No.1), Angelina Jolie has to watch health and fluctuations in weight (No. 6), Heather Locklear has to watch health and well-being (No. 10), Bill Cosby has to watch health and well-being (No. 13), Margot Kidder has to watch health (No. 22), A Hollywood heavyweight will produce a movie about the Harvey Weinstein scandal (No. 27), Ben Affleck watch his drinking and well-being (No.29), Lady Gaga's career will soar, re: A Star is Born (No. 37), Michelle Obama becoming a new Oprah, re: Her best selling book, lots of PR (No. 45)
Skeptics have challenged the veracity of the claims of psychic readings, largely through disclosure of the methods. Psychologist Richard Wiseman's 2011 book Paranormality: Why We See What Isn't There noted the tricks of the trade, and Wiseman noted in a podcast appearance that the disclosure generated negative feedback from the psychic community.[24]
I agree completely with a previous poster, America has had enough of the Bush family. I don't see any Republican winning after they have boxed themselves into the corner they are in. No way we would elect the hanging chad Governor who helped steal an election. Also, we have had enough Clinton's, tho I am inclined to believe Hillary will win because it is time enough for a woman to be President.

In the many years I've been a client with them, I've never experienced anything negative with their customer service department or their psychics. There are a few that I enjoy talking to regularly because they are good at what they do and they're dead on with their advice. Look online for Psychic Source reviews. You'll see I'm not the only one that's happy to use them.
Many people have predicted World War 3 taking place soon with Putin's official announcement in late February 2018 of Russia's invincible nuclear capability where the nuclear missiles are impossible to be detected by US when launched https://youtu.be/gSuv0CzSnts Many devoted Christians also have similar dreams from God warning of Russia and China invading US and Russian nuclear missiles bombing New York City such as https://unitedstatesprophecy.com/russia-will-attack-and-invade-america/
"In future 2014 to 2025 I can clearly see that sacred region of North India where a saint with terrific efforts immersing himself in ceaseless spiritual practices is radiating such a divinely spiritual flow which shall be capable of ushering in Era Transformation in future in the entire world. His spiritual thinking shall be so revolutionary that people in a mind boggled manner shall witness its spark getting converted into a blazing inferno which in turn shall spread in every nook and corner of the globe. People shall realize that only in imbibing this great saint's powerful, progressive thinking that troubleshoots all world problems, dwells the well being of the entire world. In this way slowly but surely people will get directed towards spirituality and shall totally be rendered spiritual. This shall in turn help people the world over experience heavenly happiness on earth". This proclamation was made by Florence, a highly intellectual seer of New Jersey, USA about a few decades back in her book 'Golden light of a new era'.
 Someone from somewhere else in the universe may come into our lives. "…You're going to hear more voices coming from outer space." And not just voices, either. Psychic Nikki is certain of that. "We're going to see more UFOs coming to earth… I wouldn't be surprised if a spaceship landed by the end of 2019, 2020 for sure. I don't think it's going to be anything to be scared of. I just think there's another planet like us out there."
The best advice I can give you, is when it comes to predictions.  In addition to what I've already said, you also want to know if what they're telling you resonates with you.  So if you've had a gut feeling, if you've had an intuitive feeling that something is going to happen in a particular way, even at a particular time.  Now the psychic now is giving you a reading and you might ask them about it; you might not.  They might bring it up on their own, but they're giving you a completely different scenario and it just doesn't feel right to you.
Right now, we are all experiencing Pluto in Capricorn, from now until 2023, which means that we will see many things collapse such as money, religion and government, but these changes will present an opportunity for everything to be rebuilt in humanity's best interests. There will be those who have been honored, but will Fall from Grace or have been part of the family of Dark from the beginning. Many shocking revelations to come, including with NASA, the Moon, Mars, ET disclosure and those beings who live underground.  
This year saw me correctly predict on live television events such as Harry and Meghan's pregnancy and the exact month of their baby announcement on March 1, several months before they even got married; William and Kate's baby boy Louis; Scott Morrison taking over as Australia's Prime Minister; the State of Origin winning team; and Chris Dawson's arrest for the murder of Lyn Dawson's cold case aka Teacher's Pet. 2018 was a HUGE year for my television career and I am so gratefu...l to the team at TODAY Channel 9 and all the viewers for welcoming me weekly on the best morning shows on Australian television, TODAY EXTRA and TODAY. My weekly segment Ask The Psychic on Today Extra will return late January and I am also so excited to announce that I am currently in talks for my OWN TV SHOW! So bring on 2019 💙🙏🔮 #HarryT #TodayShow #9Today #tvshow #bringiton #celebrity #psychic #medium #showtime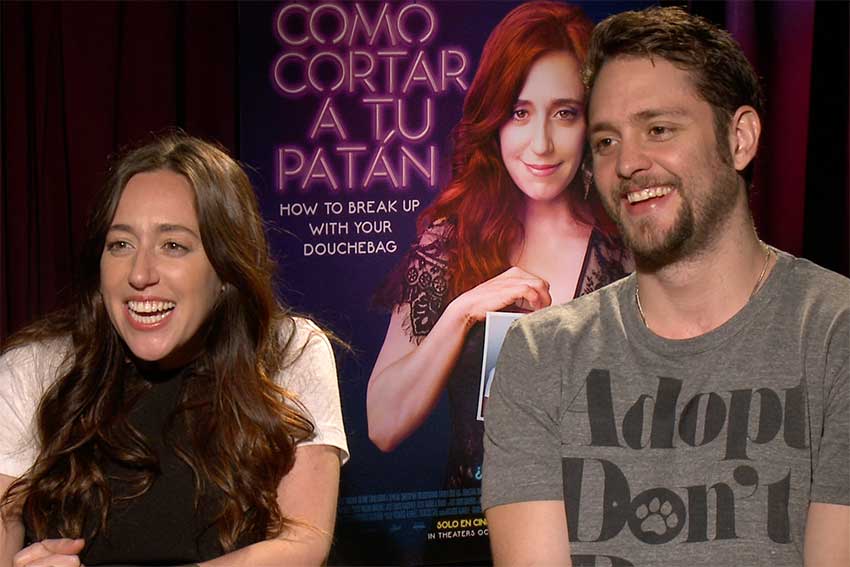 Today we're going to talk about predictions because as founder of www.Bestpsychicmediums.com andwww.Bestpsychicdirectory.com,  I get lots of emails from people who are confused around the predictions that they have had from different psychics and mediums.  Usually it's related to psychics.  Sometimes a medium will come through using their psychic ability to give a prediction, or even people in spirit will give a message that has something to do with the future.  But in most cases when we're talking about predictions, we're really thinking about psychic readings.
Spirit is guiding me to look up to the sky. I am shown a vision of large holes. It may be I am viewing the ozone layer, although it could be some other aspect to do with the atmosphere. I see unusual vibrational frequency around the holes and I am then shown a precognitive vision where the gaping holes have a bubbly sensation. I feel as I could be witnessing some type of chemical device being directly sent into the atmosphere and foaming around the ozone layer.
Taking into account Vine is situated in Australia and so far removed from the space exploration race and shared the vision of seeing the equipment heading in a different direction and even indicating that she didn't believe people were on board. This psychic prediction would be hard to fault by any skeptic checking whether genuine and credible psychics can see the future through precognitive visions. Most of Vine's world readers by now know that she does have heightened spiritual ability, having followed her predictions from 2010 to 2012 and knowing how many hits she has on the board.
Yes we keep hearing they will resign and yet their they are safely tucked up in their comfortable well paid lucrative positions failing to stand up and actually resign.When May loses her vote and no deal as we all know is the Trojan horse they cannot escape from let them resign, May can then do as previously stated, call an election for April 4th.We will have left the EU by then,parliament is suspended for 17 working days by law and all current MPs lose their status as MP's until re-elected, all remoaners from the cabinet will have gone and nobody can stop no deal preparationsA temp leader can be put in place of the Tories to fight the GE and with Labour now confirming they will include a losers vote in their manifesto it will make Custers last stand seem like a victory!
Skeptical activists and others concerned with Henry's rise in popularity have actively attempted to counter the public perception that what Henry does reflects reality. Numerous critics maintain that Henry's readings are performed using deceptive cold reading and hot reading techniques, and not "psychic" powers. They also criticize his TV show for targeting people who are grieving and vulnerable, and exploiting them for entertainment.[8][9][10][11][12][13][14][15]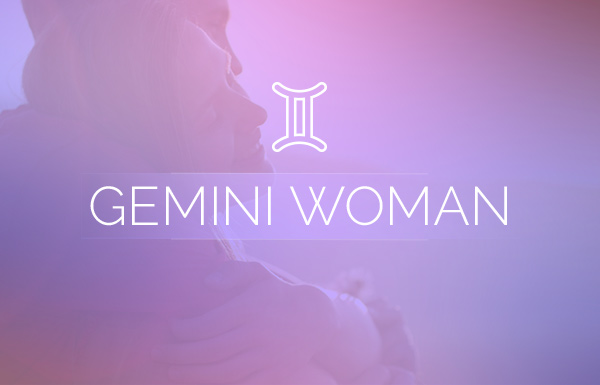 They might already have money, fame and devastatingly good looks, but many celebrities seek out psychics for a glimpse into their future, or even to communicate with the dead. These famous faces are said to regularly open their minds and wallets to the possibility that psychics possess true gifts, and plenty celebs swear by the legitimacy of their experiences.