Also, this idea of, you know you're just in denial; your intuition is telling that this is what's going to happen in the future.  You feel it yourself in your guy, but you don't want to think of that either.  Maybe it's not because it's negative, but it's just not what you want.  I'll give an example.  This is a common example.  Someone wants to have an affair with somebody.
And sometimes people leave, not because they are bad people, but because they have life lessons to be learned elsewhere with someone else. Their decision to leave may be entirely about their needs that could not be met in the relationship. So if this has happened to you consider that being left may not be about you at all. It may be something their ego required that you could not provide. This doesn't mean that you were flawed. It just wasn't the exact match like a jig saw puzzle piece that almost fits, looks like it should fit, but won't go into that exact configuration of the open space left in the whole puzzle.
​​​​​​​​​The Phoenix days have arrived as the mythical bird begins to fly from Earth Mother bringing huge upheavals and changes to our planet. The Phoenix represents death, rebirth and renewal of life. It is also a symbol of Eternal Life. July 23, 2018 a strange colorful bird was captured on the Grand Teton National Park live webcam. Bird watchers have never seen such a bird. The firebird is also known the Phoenix and is a sacred bird found in the mythologies of many cultures and described as a large magical glowing bird with majestic plumage that glows brightly emitting red, orange, and yellow light, like a bonfire that is just past the turbulent flame. This bird appears to have plumage on fire. Every five hundred years, according to some popular legends, it dies in flames and is reborn out of its own ashes. It is an omen of things that are about to be destroyed in fiery ashes and then reborn. According to a Native American shaman we are now in The Phoenix Days of great Earth changes. ​​​Earth Mother is going through a rebirth now. Extreme weather, droughts, floods, volcanoes will awaken from their slumber with huge eruptions, tectonic plates will shift, huge tears will suddenly appear from deep core movement, land will fall into big holes all over (sinkholes) from water under Earth Mother drying up, strange accidents with planes, trains, boats, cars and increased meteors and bolides lighting up the night sky. Huge winds will blow across the land with great intensity--hurricanes, tornadoes and straight line winds. New lights in sky will be green signaling more to come. These are the visions given to Betsey  at age seven and to Mary Summer Rain in the early 1980s. These prophecies and more will be in Betsey's new book,Star Beings:Their Mission and Prophecy available on Amazon.  At the age of seven, Betsey began to have lucid dreams of catastrophic Earth changes that were given to her several nights in a row shortly after a UFO encounter. In the dreams she witnessed huge earthquakes, volcanoes erupting worldwide, tsunami waves hitting coasts and extreme winds and weather. This is now happening.
The point is not that you should act arrogantly or as if entitled, but that, if you act as if you have value in the world, others are more likely to treat you that way. In the hetero world, this means letting the guy pursue you. Which is to say, not calling too much or being too accommodating to his needs. Conversely, if he fails to call, hold your head high and walk away. Maybe I'm old-fashioned, but I still think that, in the early days of a relationship, the onus falls on the
That is when a 'swaroopa' appeared before him and said what can be briefly summarized as follows: He was the Aksharateeta Purushottama, Shri Krishna! Shri Krishna then gave him certain directions and revealed certain truths that are contained in TV. Thus the 5000 year old text composed by the revered Vedavyas, especially for enlightening the Parama-hamsas [most spiritually evolved souls] expected to appear in world later in Kaliyuga, truly turned out to be the forerunner of manifestation of TV via Shri Devachandraji and his chosen disciple Mahamati Prananath. It was through the latter that TV containing 18758 divine verses in several languages of 17th century India manifested during the period 1657-94 AD.
A lot of countries will acknowledge this issue as vital for survival, especially for future generations. According to the psychic predictions for 2019, India will play a prominent role in try to change the lifestyle of its people to make them more environment-friendly. It has already started work, attempting to educate the population with small practices that if done together can make a lot of difference.
Regarding Trump, he will become 'ill', through stress. It seems to more of A mental health issue. I don't think it will happen until the end of next year. He will become increasingly agoraphobic withdrawing to the Trump residences. I always saw Obama as the last properly elected President Of the United States. Increasingly and necessarily States will become self-governing as well as small independent communities.
Some people worry that a psychic reading performed on the phone will not be as thorough or accurate as a face-to-face reading. Thankfully, these fears are completely unfounded. Phone psychic readings are every bit as good as an in-person reading, as each advisor is rated anonymously following each call. This guarantees that you are contacting a qualified & professional psychic guide for each call.
I've nearly finished writing my own deck of oracle cards (it's only taken me a few years) but in the meantime I've pulled out a card for you all from my favourite cards that I've owned for years! I have drawn the Guardian Angel card, which for me means to remind you that you're truly never alone, you are always surrounded by unconditional love and are being protected by your angels and departed loved ones in Heaven 💜🙏👼🏻 #HarryT #angels #oraclecards #spirits #doreenvirtue #guidance #intuition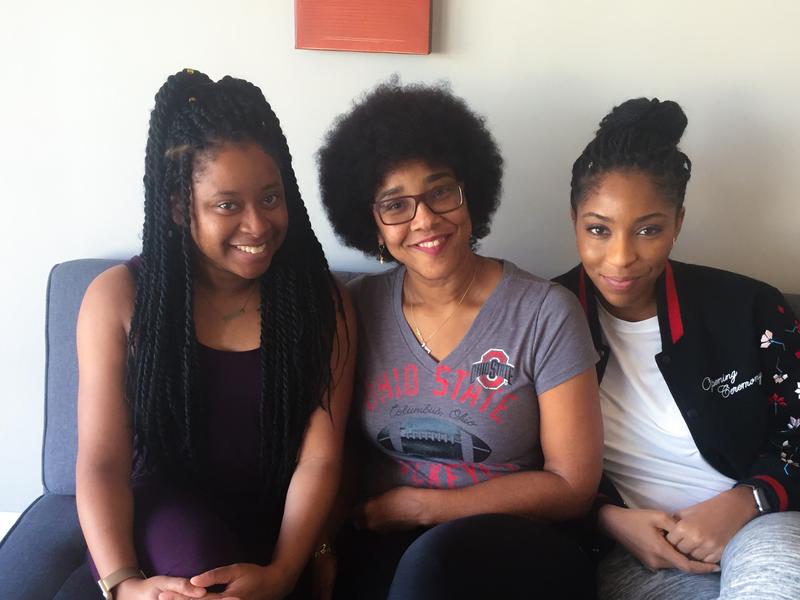 Woman in the news, place, places of power. Many standing at podiums giving their visions for change, cooperation, earth as a family in a new, better world to come. Many white suits everywhere in place of power and importance. Speaking out, bringing change, energy, feminine powers of creativity and growth. Children, especially girls and girl power in the news."Equality and fairness with representation for all" is the new transitional era energy. (Michele) Predicted 4/29/18.
I am guided that 2014 requires STILLNESS of mind. Rash decisions by governments or corporations, which are not well thought out, will backfire. Scientists should not be worrying about stop-gap measures and should be thinking long term. The time for engaging in debates with climate skeptics is over. Attention should be directed towards new technologies and architecture.
The Beatles got it right when they said: "With our Love, we can change the world". Have we forgotten? Look at the negative forces in this world. As far as I can see there's not much FUN in Islamic or Christian Fundamentalism. Kim Jong-un is a spoilt brat and he's not much fun either. Most of the politicians and businesses are driven by self-interest and greed and religion too hides many dark forces. There's selfishness everywhere. You can see it in the big things like wars and world events but also in the little things like the way people drive, or jump queues at the checkout, grab opportunities that were earned by others.
January 2 —Pelosi standing beside an inner door to the House; she is relaxed, happy, warm, and smiling and greeting new representatives as they walk into the chamber; I feel like I'm walking through the door and looking into her face: I'm with other new representatives and feel like I'm a younger, tall, broad shouldered athletic woman followed by others, like I'm on an athletic team.(Gracesinger) Predicted in April 2018.  Photos of Congress's First Day Show a New Era Has Begun 
What's the strangest thing that's ever happened to you in an Uber? I once had a driver tell me that he remembered me from a prior ride and that he remembered my address and the conversation I'd had on the phone in the back seat. Another stopped to purchase a home stereo system out of the back of somebody's van. (I don't use Uber anymore.) For denizens of major urban centers, these types of run-ins are par for the course when it comes to getting around. But what if your lift came with a side of the spiritual? What if the guy driving you home after work told you your dead grandfather was currently sitting next to you in the back seat? That's the premise behind Seatbelt Psychic, a new series premiering on Lifetime tonight produced by James Corden, that other intra-vehicular entertainer, and starring celebrity medium Thomas John who picks up unsuspecting ride-share users and gives them free readings (also, presumably, free rides). "I had been offered a lot of TV shows and always turned them down because they were stupid concepts, to be honest," John told me during a visit to the Vogue offices in early July. "I thought they were sort of not really right for my brand. And then I started thinking about this one, and first I thought, 'No, I don't want to get in a car and do readings with people.' " But then he thought again. "There's a piece to it that is really cool. So many people get in the car, and they've never had a reading, or they don't believe in it, or they're like, 'I don't even know what that is. I've never even heard of that.' So, I mean, it's interesting, because I've been sort of spoiled with people that come to my events. Obviously, most of them are believers because, otherwise, they wouldn't be there. So people being like, 'I don't believe in that.' You know, it's interesting. It's a whole different dynamic."
It's a combination of seeing, hearing, and feeling. A knowingness comes over me, and it's different for every reading, client, and spirit. It all depends on the message that needs to come through, and how the spirit needs to do that. Spirits can come forward to communicate in different forms, sometimes not physically but just in thought form; again, it's dependent on the circumstances.
Regardless of the outcome of who starts what, Russia verses USA or visa versa their will be no nuclear war as nuclear weapons don't work. A load of hype same as moon landing as no flesh can pass thru the Van Allen radiation belts and survive. More hype the earth turns at 1600 KPH but if you travel by plane East to West and return takes the same time for the same distance.
Philosopher and psychologist Viktor Frankl said that when you know your 'why', you can endure any 'how'. Know your why. Why are you in a relationship with your partner? Your answer will be the light that guides you. If you can't answer this question clearly, maybe it's time to re-evaluate your relationship. Take it to a level deeper, 'because I love him/her' is not sufficient, why do you love them? 
Angel Love | We have been doing reading's with Angel Love for over a year now and she is unbelievably accurate . She is above and beyond. Excellent to say the least. We would like to send our views across. She is different from the others . Excellent time management and cost. Would like people out there to know she could be one of the best in the world in terms of date and time predictions. She is the best.
Regarding the Naadi leaves owned by Thomas Ritter and translated from ancient Tamil: the leaves talk about the current great disconnect between the actions of the political leaders and the needs and wishes of the general population, mass immigration into Europe, economic decline, increasing poverty and civil war in European countries and the USA. The leaves mention an attack on the Vatican and a period of darkness in the northern hemisphere after a volcanic eruption. Many European prophets, past and present, and even the Hadith (9th century companion to the Koran) talk about a three day darkness in our time. There are many other events predicted by European prophets that correspond with predictions in the Naadi oracle.
Volcano or volcanoes erupting: Italy could see a dormant volcano awaken with sudden disastrous eruption.  Molten lava deep inside the Earth  on Nov. 28, 2018 caused the Mayotte Islands off the coast of Africa to move several inches both East and South. No earthquake was detected, but the Earth rang like from this strange event. Read more...  Our poles are closer to shifting.  
I read your 2015 predictions a week or two ago, and now I see your Paris terrorist prediction has come true (sadly). Has anything else that is positive come to you since you made your 2015 predictions some months ago, for Australia or the World? Also – I don't suppose you do any personal requests? I would love to know about my 2015 after some very challenging years.
Last time I had a reading you saw that Mum had a melanoma or BCC and it needed to get cut out ASAP. Yes, she did have a melanoma. We had a very very scary few days when her lymph nodes etc were tested and the damn thing was cut out. Scary as hell but it was me pushing her after your reading to go get it checked that has probably saved her life. So, again, we can never thank you enough
I am witnessing an energetic pulsing that seems to be revealing a suction movement. I will try to describe to the best of my ability the vision being shown to me. Imagine there are a variety of rods in different sizes that resemble a bar graph. These bar rods, go up and down, and side-to-side. This is what my spiritual guardians are showing me. I am also sensing extreme heat like volcanic heat. I am then seeing a large earth movement and then new land appearing near the ocean surface.
Star Predictions: Alec Baldwin career would take off after spoofs on SNL (No.1), Angelina Jolie has to watch health and fluctuations in weight (No. 6), Heather Locklear has to watch health and well-being (No. 10), Bill Cosby has to watch health and well-being (No. 13), Margot Kidder has to watch health (No. 22), A Hollywood heavyweight will produce a movie about the Harvey Weinstein scandal (No. 27), Ben Affleck watch his drinking and well-being (No.29), Lady Gaga's career will soar, re: A Star is Born (No. 37), Michelle Obama becoming a new Oprah, re: Her best selling book, lots of PR (No. 45)
WOW! Thomas is amazing. He knew details about the relationship between my dead mother and her dead grandfather that nobody else would have ever known! They both passed long before the internet and the details he shared are not searchable online. I share this because my uncle is a skeptic and he was blown away when I sent him the video of Thomas channeling my mother at a group event. Without knowing my name or the names of people in my life he was SPOT ON with names, dates, details of my parents divorce, my father's private life, a tattoo I have to honor my mother and so much more! In another reading he mentioned the name of my high school boyfriend who killed himself and other deceased friends and family who were with him on the other side. AGAIN - these people were never on facebook and passed before anything could be published.
As usual, Vine gave a great deal of detail about the nature of the elections. She predicted that "The Australian election is going to be on a knife's edge" - and she predicted that "The Greens will have a lot of support..." and that "The Labor party will win the federal election and will be told in no uncertain terms that this time they must do more about protecting the environment."
It looks like Sen E Warren (D MA) [from my home state] is going to make a big announcement possibly soon. The TV news reported she had formed an exploratory committee and she has been snuggling up to party leaders, according to other reports I've seen. This was one of Zoron's last RV assignments, I think. Was there a consensus on her potential candidacy? Does anyone know/remember if Zoron saw her running and if so does she win? (He seemed to be leaning toward yes if I remember correctly.) Warren can stand up toTrump's bullying and she is acceptable to those of us who will only support Bernie Sanders, as the progressives, at least those I follow, would not support someone like Harris, or other Dems, because of her close close ties to corporate money.
The frustrating thing about psychics, mediums, and fortune tellers is that they're still able to make a pretty goddamned comfortable living, even in 2013. Their inability to provide empirical evidence that what they do is anything other than a scam to prey on the gullible seems to have had little effect on their bottom line. Still, there have been little victories along the way, and cameras have been there to capture the hilarity.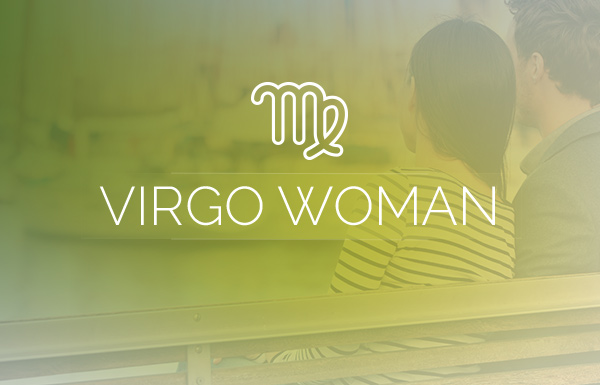 This is the year where having raw talent means little to nothing if you don't supplement it with enough practice. Luck favours those who put their energy into honing their craft and admitting that they too make mistakes just like everyone else. It seems to me that karma will come faster to those whose heads are up in the air. The theme of perseverance and humility in 2019 makes the year a favorable period for the underdog and the lower/middle-class worker. But as you know, it may not be so pleasant for the opposite side.
Now, of course, in that case he had lots of people telling him the same thing, it's not just one.  But just one person, because psychics and mediums, to many people, know so much and are potentially all-knowing.  They're not, but people often think that they are and they give their power away.  If a psychic or medium made a prediction that suggested something was going to come true, a lot of times, the power of suggestion alone can make that happen. You want to watch out for that as well.  You don't want to make something happen because it was predicted to you.  You can do that unconsciously.
All through my adventure, the greatest thing I've learned and taught others is that not all psychics are made equivalent, and the exactness of your perusing depends to a great extent on the ability and capacity of the pursuer. Through experimentation, I've found how to recognize tricks from a mile away. Here are the 3 greatest tricks and contrivances that you ought to maintain a strategic distance from!
Skeptics have challenged the veracity of the claims of psychic readings, largely through disclosure of the methods. Psychologist Richard Wiseman's 2011 book Paranormality: Why We See What Isn't There noted the tricks of the trade, and Wiseman noted in a podcast appearance that the disclosure generated negative feedback from the psychic community.[24]
In Vine's "Worlds Moral Compass" prediction she prophesized: "I am spiritually seeing a vision of a man with spiritual skin stepping forward to place a mirror in front of our eyes. He speaks words of great wisdom and peace." "...His spiritual message is to appeal to our world to review our life choices. Are we being spiritually deceived by all of the palaces and riches being placed before us?"
People leave because they fall out of love and know the relationship is not meeting their needs. Some leave because they cannot stay any longer and be true to themselves. Some can't tolerate the conflict, mind games and continual fights. Some betray the ones around them because they need new vistas or experiences. Some become totally absorbed in new hobbies. Some run away from tried-and-true love because they need the excitement of someone new; they aren't mentally ready to settle down to one person. Some stay and seek out others outside the relationship because that is what they grew up with- parents who couldn't be faithful to their partner. This is narcissistic entitlement-"I get to do this because I can"-which causes much suffering in the world.
None of us want to go through any kind of negative experience, so that probably as a result, getting a message that you know is going to lead to something negative, like you know, maybe the breakup of a relationship or something like that, that you don't want to end.  Even if it could lead to growth and better things down the line and it would be better for you, that's certainly nothing you want to hear, so that's not going to resonate with you.
I appreciate this answer of Craig to 'seeker'. It is in tune with my inputs from equivalents of Craig's Naadi readings that say many evolved souls have incarnated outside of India [in west particularly] and this would have happen for quite some time. This will serve an inevitable purpose to serve in God's scheme by providing support in bringing about an unprecedented spiritual New Age characterized by Universal Brotherhood and also mankind turning back to respective scriptures. They would increasingly realize during the changeover period that scriptures of all world faiths had been manifested by same One God in different parts of world from time to time.
Now you could hang up the phone and maybe because of something that was said in that reading, all of a sudden you're different.  You think different, you are going to act differently than you were before the reading, and as a result, if you are in that vehicle, if you're driving the vehicle – because we are all driving the vehicles that are our bodies – you might make a turn.  You might make a left turn, a right turn and that could be immediately after the reading, you see.  After that snapshot was taken, which is the prediction.
Looking out on a quiet ocean of shallow water; there's no vegetation around; the beach is like moist mud with rivulets made by small, gentle waves; a man comes and stands on my right and he's moving on some kind of white, styrofoam-like footboards: they're about a foot and a half tall and there's one for each foot and he uses them to move across the water. (Gracesinger)
When it comes to a family gene perspective, it's possible that within your family that there may be multiple men who at a later age have to deal with a blood pressure issue, but also with a heart murmur or heart arrhythmia, but I have to go to heart which correlates to blood pressure. So, keep that in mind, I have a couple people passing on a similar sense saying keep in mind your own heart. There is a man who is very stubborn who passed away, he acknowledges dying because of a heart problem. His message is don't be stubborn like I was … it could have been treatable if we had known about it.[31]
Last year I predicted a 'world flu epidemic' toward the end of 2017 or the start of 2018. I feel this could still happen. (10/10 Correct: "'worst killer flu' in 50 years" – Headline: The Sun 5th Jan 2018.) There may be a link to biological warfare seeded in multiple countries by North Korea working with a terrorist group. (Happening? "Reports Pyongyang is testing biological weapons for use on ballistic missiles." Sky Television 27th Dec 2017 – these predictions were posted in October 2017)