Back to Nixon, the arrest of the Watergate burglars marked the beginning of a long chain of events in which President Nixon and his top aides became deeply involved in an extensive cover up of the break-in and other White House sanctioned illegal activities. Those activities had started many years earlier  in 1970 when The New York Times revealed a secret bombing campaign against neutral Cambodia in Southeast Asia was being conducted as part of the American war effort in Vietnam. Following the revelations, Nixon ordered wiretaps of reporters and government employees to discover the source of the news leaks. (Hmm Sounds somewhat Familiar?).
These writings have a hidden (occult) spiritual meaning. For example (according to Edgar Cayce) the seven churches and the seven seals represent the seven spiritual centers (i.e., chakras) of the body where the physical, mental and spiritual forces all come together. The four beasts are the four lower spiritual centers' animalistic desires and the twenty-four elders are the twenty-four nerves from a person's brain leading to his five senses… The body is symbolized as a book with seven seals which "no one has the ability to open on his own" (Revelation 5:3) etc.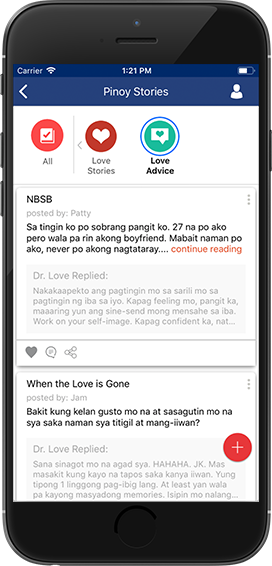 Forty-first President George H.W. Bush passed away on Nov. 30, 2018. I predicted after his wife Barbara Bush  passed away on April 17, 2018 that he would join her in death mid to late 2018. (See #7 prediction below for 2018). Bush was a dichotomy--a Jekell and Hyde personality who people believe was an upstanding military hero and President of the United States, but in reality, he was devoid of true love and did many horrific things to humans--including children, during the MK Ultra Mind Control years (read Trance Formation of America by Cathy O'Brien). He was a Skull and Bones man and belonged to the New World Order (also Kissenger, Cheney, Clintons and others.  Watch this video on Bush.  Also David Icke's video.  There are horrible Satanic things that this man was involved in but you wouldn't believe it. You want to believe that these Leaders (including the Pope and Catholic Priests) are do-gooders, but they are "Evil doers."  These people come from family after family that abuses children and their own off-spring. They lack real love and have no empathy or compassion. Look into their eyes and the truth will be revealed. Do you see warmth or stone-cold shark eyes? 
It's amusing to me how Trump can call for a wall to end a "humanitarian crisis" when he has deliberately shut down parts of the government so that hundreds of thousands of government employees will not be paid (and thus be unable to pay bills, buy food and medication, etc.) Further, as this shutdown continues, food stamps for millions of Americans will be affected, as well as the average American not receiving any tax benefits.
These writings have a hidden (occult) spiritual meaning. For example (according to Edgar Cayce) the seven churches and the seven seals represent the seven spiritual centers (i.e., chakras) of the body where the physical, mental and spiritual forces all come together. The four beasts are the four lower spiritual centers' animalistic desires and the twenty-four elders are the twenty-four nerves from a person's brain leading to his five senses… The body is symbolized as a book with seven seals which "no one has the ability to open on his own" (Revelation 5:3) etc.
Again, we have another one of Vine's psychic predictions coming true. It is reinforcing that even Australia is not going to be safe in 2012 from these tornado like winds Vine accurately forecast would come from energy pulses near the oceans of the world. Vine was describing the changes in the magnetic field were going to attract more of these unsual mini-tornadoes throughout the world as we were entering a different phase of intense climate phenomena.
The host, who could not resist making the psychics look stupider than they already did, suggests to one of the mediums that it might help if she went into a trance. She replies that she could "probably go into a semi-trance, but not a full trance." Presumably a full trance could kill her with the sheer volume of bullshit. Turning off the lights, she closes her eyes and summons the ghost of, we reiterate, a man who never existed, and slurs "the horses, they ran me over."
This prediction applies to all of Fall 2019: Heard these words: "Bernie is running again. Joe Biden's candidacy falters under Bernie's candidacy. Momentum not there. Corey Booker is in the running. Kamala Harris is unseated. She fades from view but arises again. Crowded field but reduced to a lone male candidate. Liz Warren not defeated (presumably in the Senate) but will not run (presumably for the presidency)."
Many people have predicted World War 3 taking place soon with Putin's official announcement in late February 2018 of Russia's invincible nuclear capability where the nuclear missiles are impossible to be detected by US when launched https://youtu.be/gSuv0CzSnts Many devoted Christians also have similar dreams from God warning of Russia and China invading US and Russian nuclear missiles bombing New York City such as https://unitedstatesprophecy.com/russia-will-attack-and-invade-america/
The same thing happens with Celebrity psychic predictions, the media is wanting to capture a large audience and therefore will regularly update celebrity predictions. Depending on the arrangement entered into with the psychic it could be a good-will win-win gesture, or the psychic maybe paying for an editorial segment, which could appear on the television, radio, magazine or newspaper. 

I cannot really comment on predictions made by American psychics or any other psychics come to that. The only way you can judge if her predictions are real is to look careful at predictions she has got right in the past. You need to also look at the ones she got wrong too or were made to fit after the event. I have not personally 'seen' any of the things you have described in this post.
In my last predictions, I said that Shakespeare's bones would be analyzed to show he's been poisoned. This has not happened. I also predicted that a kidnap attempt would be attempted on the pope. Wrong on that one I'm sorry to say. I got it right about the launch of new virtual reality games and augmented reality did take huge strides as predicted. You may remember I predicted that a giant squid would make the news. I felt a bit silly even suggesting this but giant squid have made the news and the Russians found something really weird under the ice! Maybe in 2018 she'll have babies that will march on Washington!
Flu Pandemic -  Remember last year's horrible flu and how many died suddenly due to pneumonia? My husband and I had a friend that died from it--one minute he was well and the next he was gone. It has been 100 years since the Spanish Flu (also known as the 1918 flu pandemic) spread across the globe, infecting 500 million people and causing the deaths of 50 million – which was three to five percent of the world's population at the time. I'm do foresee another flu pandemic this year, but I do see a bad flu--Swine Flu hitting many people. Those with compromised health issues, could be in danger from this flu. A 26 year old newscaster recently died from the H1N1 flu.    
Use of and/or registration on any portion of this site constitutes acceptance of our User Agreement (updated 5/25/18) and Privacy Policy and Cookie Statement (updated 5/25/18).  Your California Privacy Rights   The material on this site may not be reproduced, distributed, transmitted, cached, or otherwise used, except with the prior written permission of Condé Nast.  Ad Choices   CN Fashion & Beauty
Here are a few more from renowned psychic Sidney Friedman, who is "the mentalist to the stars" according to Forbes. His overall prediction accuracy is documented at 71 percent and he is 91 percent on his OSCAR predictions and he never watches movies. Go figure. These are the "impressions" he received when we asked him some predictions for Bravolebs.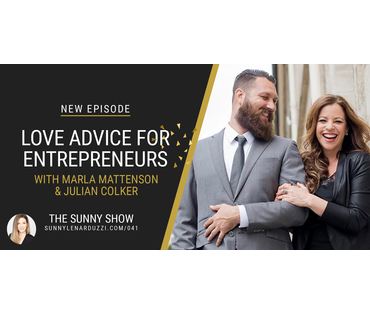 I had a Dearly Departed reading with you in August of 2008. You said that my mom showed five fingers and it looked like she was saying about five grandchildren and that Christmas won't be that sad. I told you that there were only 3 grandkids in the family, so far courtesy of my brother and I wasn't sure of 2 extra grand kids.  Well, 6months after the reading, I became pregnant and 2 months after that my sister. I gave birth 2months ago and my sister a week ago. It is indeed a happy Christmas for us and that there are now 5 grandkids in the family. That explains the five fingers, I guess!
Oh & he is getting ready to expel 800,000 young Latino immigrants out of the US despite being brought here by their parents at a very young age. America is the only country they know. Many do not even speak Spanish. They are students, have jobs, some have families, own homes, etc. All they want is to be legal citizens, but DT will have them exported back to a country they do not remember or know. Do these sound like he has their best interests at heart?
We're all God. God is everybody and it's collective. Source energy is within all of us. I don't think God is specifically a person, place, or thing—more of an all-encompassing life force within all of us. That's why what we experience starts from within. We're not judged like we're on American Idol—rather we judge ourselves, and energy forms from within.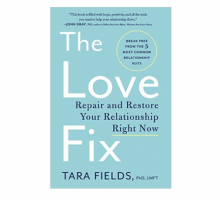 Hi, thanks for your work. I know you said that a couple of US ships sank already in a training exercise, but when you wrote about a big sinking event of a US boat I recalled that some time back Iran claimed to have "carrier-killer" torpedo. Not long ago after the US/Iran "Deal" was nixed Iran said it had total control of the Straights of Hormuz, and since then there seems to be radio silence concerning Iran, no news at all in the major outlets. Maybe it's a carrier that'll sink? Only time will tell I guess.

As a medium I know the real thing.  I've been read by many good celebrity mediums.  Thomas literally had me shaking when he finished.  Things like knowing my dad had a cruel streak, was a paraplegic AND saw a fire truck.  My dad broke his back in a motorcycle accident when he was 42.  Before that he was a fire captain.  Hello?!!  He is so warm and kind.  I bow to him because I have never in my life had a reading so accurate.  I love you Thomas John

Stock Market and Economy: The stock market will be a roller coaster this year--ups and downs with tariff news. Oil prices will rise for a short time. Again, I must say that I am extremely disappointed with Trump and his lack of concern for the environment with off shore oil drilling in California and oil drilling in Utah's National Parks. What is he thinking? He has grandchildren who will never see a pristine Earth. As we destroy Mother Earth, we destroy ourselves. 
Is the Labor Party starting to implode? Vine shared that she saw infighting within the Australian Labor Party in 2012 and now backbenchers are speaking out about the failed pokies reforms law being bad policy. Is this the straw that is about to break the camels back? Julia Gillard and the Labor Party have done a backflip in introducing into federal parliament Tasmanian Independents Andrew Wilkies pokies reforms. As a result of this Mr Wilkie has withdrawn his support for the Gillard led government.
The Anti-Christ will destroy Rome so thoroughly that the seven hills of Rome will be flattened. Interestingly, other psychics , such as Julie McKenzie have recently said that the seven hills of Rome would be levelled. Nostradamus goes on to say that [the Anti-Christ] "will do such a good job that Rome will be threatened by the encroachment of the sea, destroying what is left (page 212, 1989)". In his quatrain V-86 Nostradamus talks directly about " Le cite grande par eaux sera vexee" (the great city will be troubled by water, page 213, 1989). 

The Native American Indian movement will be rising up. I see the words, "It has begun." The Standing Rock movement will be working to save the water. Water Ceremony will be enlivening the water and then the spirit of the water will rise up.  Women will be the water carriers. The grandmothers will carry the water, and their teachings will be held in great love. (Karen)
The collective thoughts and will of all of us can become a remedy. Mystics say that earthquakes are the result of bad karma caused by mankind's disrespect for Nature. As well as taking practical care of the environment we should see Nature as a conscious force and be inspired by her wonder. We can draw on the vibratory power of nature for our protection and wellbeing.

Volcanic eruptions are terrifying and disastrous, and 2019 predictions say that some of them will burst in the year to come. Here is to hoping that the advancements in technology are faster than this and we're able to predict the eruptions on time and save people from the tragedies that could unfold if action is not taken. Let's hope that the reality isn't as bad as the psychic predictions for 2019 and that measures are taken to avert as much damage as possible.