Vine predicted that Vladimir Putin would win the Russian elections. She predicted Putin's win more than a year before the election and even before Putin announced he was running. Vine predicted Putin would announce he was running and she ended her prediction with, "It is a forgone conclusion Putin will return." She even described the circumstances behind the announcement that Putin would run again.
The eruption of Vesuvius and the evacuation of Naples. (Correct 5/10 Naples has had some of the worst earthquakes in many years. See Express 17 August 2018) Could I have been 'seeing' the massive Mount Etna eruptions that I had mistaken for Vesuvius? However, I was Wrong 0/10 about Evacuation of Naples. Also, there's a serious earthquake in New Zealand. Wrong 0/10) In fact, 2018 will see a general increase in seismic activity worldwide and in unexpected places that have been earthquake free for a millennium.  Correct 10/10There have even been earthquakes in Lancashire in the UK. See In 2017 for 2018 video, I also mention Hawaii (Correct 10:10 – already we are seeing unprecedented worldwide seismic activity and earthquakes.) Note I also predicted on the Russian Television and on the YouTube video that we would have unprecedented earthquakes including Hawaii)
The same words were spiritually impressed over and over again. I was able to tune into the art of clairaudience to hear "You are all Universal Children and your failure to protect the child will be your undoing". I then saw a vision of children from all areas of the world being flashed on a screen before my closed eyes. You will bring in laws to honour the children around the globe, as you are all children of the Universe.
The Oracle of the I Ching says "the best way to combat evil is perseverance in the good". This can work in our own lives and has an energetic effect on reality itself. Collectively, we should look at horrible people like Kim Jong-un, the terrorist losers, the greedy business people and the perverted priests and be inspired to do the absolute opposite. When we see the disgusting things they do, we should go out into the world and do acts of kindness. We don't have to spend money for we can create great energy by actively being kind and compassionate in our daily lives. This does good of course, but on an energetic level consciously doing acts of kindness is tremendously powerful and can change the world. We forget our latent powers in this time of Kali Yuga but every one of us has the powers of the Sathya Yuga – the Golden Age – within us.
Bobby Finger calls Hollywood Medium "the worst show on television" and a "deceptively cruel little experiment in exploitative programming." He analyzed an episode in which Henry met with Carole Radziwill and showed that everything Henry told her was easily accessible public information. He concludes "The loss of a loved one causes its own special, terrible category of pain, and to exploit someone's grief in a way that presents the afterlife as this bleak, murky place where our dead friends and family members are constantly on the hunt for people like the Hollywood Medium . . . to spread a message that is almost without fail, 'I'm fine,' doesn't just con their desperate, mournful targets out of a few hard-earned dollars, it does a disservice to the memories of those they lost."[15] Susan Gerbic agrees with Finger that "this is not innocent fun." She analyzed that same episode and came to an only slightly different conclusion. She states that Henry doesn't need to have advanced knowledge of his sitters "because he just needs to throw out general statements and then remain silent while the sitter fills in the details." She looks at the specific time when Radziwill handed Henry a woman's gold ring and Henry states that the ring is a reference to someone who died at an early age, then asked if she knew anyone who fit that. Radziwill said, ""yeah [pause] a girlfriend [pause] her name is Carolyn." Gerbic points out that "These pauses are important to note. This is where Henry is just letting the sitter talk and dropping all the information he is going to need."[53]
Melbourne Born Clairvoyant Vine follows the Universal Laws and doesn't provide predictions about missing persons, or endorse celebrity psychic predictions. There's no rehashing of historical psychic predictions from Nostradamus, Edgar Cayce or the Mayan Calendar etc.. We know a lot of psychic sites use keywords associated with historical prophecies to get higher rankings on search engines like Google, Yahoo and Bing. Vine has been guided to concentrate on the environmental earth changes and social issues. She hasn't swayed from providing high quality spiritual prophecies that assist people all over the world.
Economic troubles are caused by the energy of greed. The law of karma means that this will set up a situation that will fly back to us like a cosmic boomerang. We cannot stop the greed of the few fat cats and ruling elite who cream off the best for themselves but in our own lives, we can try to live more simply. If we cease craving the fruits of our actions we actually attract prosperity and happened into our lives.  Giving and forgiving really does work.
We now know this has come true and Vine has been proven to be 100% accurate about world entertainers and actors being prepared to step away from their acting professions to step up the fight of raising awareness to this important humanitarian cause. If it takes well established entertainers, singers and famous actors to make the world people have a greater sense of empathy then so be it. Let's hope George Clooney's efforts will start to motivate others... 

The magazines work months in advance so I made my predictions for 2014 around September and October. Soon after making this one there was a huge fire in Australia. So maybe I was seeing this – but I still feel that what I saw was really unprecedented. Similarly I note that bright light in the sky may be me 'seeing' Comet ISON but in my vision I saw something far far brighter in the sky. It would illuminate the whole sky – brighter than the moon.

Ask yourself would you rather have a genuine psychic prediction then a gimmicky psychic prediction? If you answered that you would prefer genuine psychic predictions then don't click or read the celebrity psychic predictions. This way the genuine spiritualists, mediums, lightworkers, rainbow people voices will be heard. Now can you see why the collective consciousness is reflecting our current state of knowing?
I've lived in Korea for ten years, and I do feel that this time something is very different. Normally my gut feelings are right, and I believe it's only a matter of time before there is a shift in the political situation here. Although, I do hope that if there is a coup among Kim's people then it's peaceful – my husband is Korean and I don't want there to be full-out war. Just this month a North Korean soldier has defected from the border, though, (something that's never happened before) so I believe in my gut that this is an indication of what is to come.
When Uri Geller was booked to appear on The Tonight Show, host Johnny Carson (a former magician himself) was understandably skeptical about Geller's claims and had called up professional illusionist and psychic head-stomper James Randi to ask how the tricks might really be done. As Randi explained, the easiest way to bend a spoon with your mind would be to spend a few minutes before the show bending the spoon back and forth with your hand until the metal is so weak that it just falls limp when you hold it up to the camera.
Therefore they could be telling some porkies to the Australian public to get them onside. One thing for certain we are only at the start of 2012 and so far the rumblings from the business community are not good. One has to question why Australian business is having a knee-jerk reaction when overall we are in a much better position then a lot of other countries around the world?
Theresa May is shown to stand down in 2018, previously spirit showed me that she'd stand down in 2017 but spirit are adamant that it'll happen after a surge in terror attacks across the UK. Theresa May is shown to not be able to get a grip on terrorism and this is the main reason why she stands down, the public will call for her to stand down after multiple terror attacks and there will be protests in London against the government for in the public's eyes not doing enough to protect people from these attacks. The press will have a field day with Theresa May after she steps down in 2018 and they will accuse her of drinking too much and/or even becoming a drunk, she will go into hiding for some time after stepping down. London is shown to be in absolute chaos due to terror attacks in 2018, this looks like summer time and then a huge protest on the streets of London will follow and Theresa May will step down shortly after.
You also have to be weary of psychics who use gimmicky celebrity psychic titles and profess to know all about royalty, celebrity name drop etc. They appear at the time of a major event, for example Prince William and Catherine Middleton's royal wedding. They will write vague statements to demonstrate a psychic prediction. You might read something like: Kate and William are soul mates and will have a long and happy life. This isn't a psychic prediction - it is a statement and a vague one at that. Check the credibility of the psychic and whether they seem to want to follow the fame pathway. Sadly this can be the motivating factor as to the reason why you are reading the prediction. As a rule, they should have a solid sp iritual background of accurate predictions that are credible and not vague.
l like trump he is a kind funny guy he is not however the right kind of guy to be president my heart is nearly breaking now thinking that he might get assassinated and l have heard this from other people as well as you lyn l have heard he drinks 3 litres of coke a day and by mid 2018 his health will begin to suffer diabetes maybe? maybe he should just step down soon go and live on an island and get some rest and relaxation America needs a person in their prime to run the country around 50 years of age and preferably female god save America and mr trump too tj 

I have been to a few psychics in the past but Georgina is by far the best. I had my first reading with her in January 2015 and to date a majority of her predictions have become a reality.  The most significant of these was her predicting I would fall pregnant – having tried for 8 years I had all but lost hope but then in her reading she confirmed a baby was on the way and unbelievably I am now 6 months pregnant with my first child!  I truly believe Georgina has an amazing gift and feel extremely lucky to have had her share it with me. I would absolutely recommend Georgina, you won't regret it!  

I have felt for a long time that the UK will leave the E.U. though still have some close economic and legal connections. I also feel that France will eventually leave and what is left will be a group of countries led and dominated by Germany. I predict that the E.U. will still be a trading community for much of Europe including Turkey and will include the UK but it will be something closer to the Common Market that the British people voted to join back in the 70's.
Many people have predicted World War 3 taking place soon with Putin's official announcement in late February 2018 of Russia's invincible nuclear capability where the nuclear missiles are impossible to be detected by US when launched https://youtu.be/gSuv0CzSnts Many devoted Christians also have similar dreams from God warning of Russia and China invading US and Russian nuclear missiles bombing New York City such as https://unitedstatesprophecy.com/russia-will-attack-and-invade-america/
While this year will be a wild ride as our outdated patriarchal system has its last hurrah, we are headed towards an age of enlightenment which will be a matriarchal age with the divine feminine ruling. Men will be totally included here, but the Mothers will make sure progressive, humane policies rule. So I see this year as part of a journey to an age of light. During this time, thousands will emerge as heros. Perhaps one of them will be you.  — Jeanne Mayell.
Crazy Events worldwide--Extreme Weather will continue with increased regularity worldwide. Mysterious booms, strange stress waves will be recorded deep within the Earth (strange blue lights seen in the sky from crystals and rocks grinding beneath the surface, huge earthquakes, volcano eruptions, floods, extreme weather--FLASH FLOODS, WILD FIRES, MUDSLIDES, EXTREME HEAT AND COLD, TORNADOES CAUSE MAJOR DESTRUCTION, HURRICANES, CYCLONES, INCREDIBLE WINDS, SAND STORMS. It will seem as if Mother Earth has gone crazy, and in a way she has. She's pushing back as we continue to disrespect her and cause her continued environmental destruction. Everyone on the planet will experience major catastrophic events in 2019.   
Let's be honest, nobody could have predicted what 2018 turned out to be. All the way back in January none of us had any idea of the Brexit shitshow to come. We couldn't have foreseen Kanye's pivot to Trump-Superfan. We didn't know England might actually be a bit good at football. Who among us ever would have expected the discovery of that one big cow? Not me! To be honest, all those twists and turns have been quite traumatic. So, to avoid them in 2019, we spoke to some mystics, tarot readers, psychics and spiritualists — to ask them about what we can expect for the year ahead. It's just better to be prepared, guys.
The failure to look at alternative energy sources now has our world's people more reliant than ever on the overuse of our natural resources. What will be telling in the coming months and years is the failure by world governments to seek alternative energy resources is pushing forward political vulnerabilities and limited oil stocks… We are literally burying our heads in the sand and hoping it will all go away.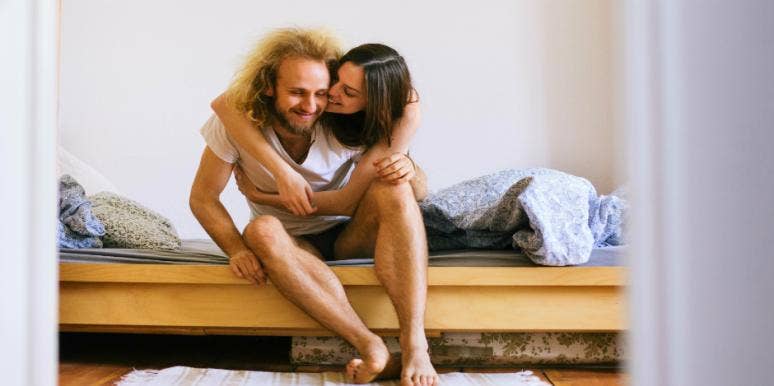 These energetic pulses will influence the weather patterns around the world. Be prepared for stronger activity in the Pacific Ocean around the Ring of Fire. I do see further earthquake activity around the globe and unfortunately some areas in New Zealand and some of the Pacific Islands scattered around the Ring of Fire are vulnerable to strong quake activity. I also see the Nordic countries around the North Atlantic like Denmark, Finland, Iceland, Norway and Sweden etc. having to cope with extreme weather events.
I was lucky enough to win a "Dearly Departed" reading with Georgina on the Kyle and Jackie O show. What Georgina picked up about my late husband was truly mind blowing at the time, all this from talking to me over the phone for literally 30 seconds before going on air! I was so impressed I booked a reading with her at her Dee Why unit. The initial reading was uncanny, she picked up a nodule on my thyroid which she told me would have to be removed but that I would be OK.  Later turned out to be the early stages of thyroid cancer and as promised I had the all clear after the following operation and treatment. She also picked up that I was having an allergy reaction on my face.  Although there were no visible signs, she kept saying that she wanted to scratch her face as soon as she saw me!! But when it came to the rest of the reading, I was a bit sceptical as it seemed far-fetched and vague.  I couldn't relate to most of it, she seemed a bit "hit and miss" to me, so I went away feeling a bit let down. Wow was I wrong, it took literally years, but everything, and I mean everything has come true!! I seriously advise anyone going to see her to take notes or record it on your mobile device. I took notes and seriously everything I wrote down has come true. Recently my sister suffered a really traumatic event.  She was so low we were seriously worried about her.  She is the most upbeat person and to see her brought so low was distressing to us all. I advised her to see Georgina and the results have been truly awe-inspiring, she bounced out of the reading...
The psychics were dropped off in a forest and given 15 minutes to find a waiting helicopter. To aid them in their search, they were given a map and a personal item belonging to the pilot (wallet, keys, novelty butt plug, etc.). The psychic vibes coming from these items were supposed to guide the contestants to the chopper. If you can guess how that worked out, you're more psychic than they are.
Of the three psychics participating, only one of them had not clearly researched George Bull beforehand and relied on trying to draw information from the environment to construct his story. After seeing the portrait of George in the foyer, he suddenly channeled the name "George Bull." When it was pointed out that the portrait had a name plaque, he said he couldn't see it without his glasses.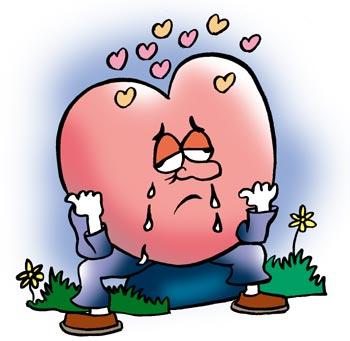 They might already have money, fame and devastatingly good looks, but many celebrities seek out psychics for a glimpse into their future, or even to communicate with the dead. These famous faces are said to regularly open their minds and wallets to the possibility that psychics possess true gifts, and plenty celebs swear by the legitimacy of their experiences.
Psychometry is a form of psychic reading in which the reader claims to obtain details about another through physical contact with their possessions.[20] Psychometry readers often ask the subject for their favorite and most meaningful objects, such as wedding rings, glasses, car keys, etc., for the reading. The belief is that objects which are in close proximity to a person for extended periods of time hold some of that person's 'energy'. This method has been used in attempts to locate missing persons.[21]
Jeanne, thank you for this website and all the work you have put into it. I was wondering, do you ever see the stock markets returning? Or is this the beginning of the end for them? I'm in my mid thirties and have been diligently putting money into my IRA for years now and would someday like to retire. My mom, who is looking to retire in 5 years, is also counting on the stock market. We are both quite nervous. 

China and Indonesia hit again (CORRECT: 6/10? This post and video were made on 18th Sept 2018. Ten days later on the 28th September, there is a Tsunami in Indonesia. This post, however, says 'Typhoons' and relates to 2019 but it is interesting that I spoke about an environmental disaster in Indonesia.  CNN Report here.)  but this time hurricanes move north and hit Japan too. In 2019 Japan will see extensive flooding.
Be discerning of any psychic predictions that are not published before the event. Word of mouth comments by an unknown source claiming a psychic said this, should be cautiously considered. If the psychic predicted something and the person who received the reading recorded it on their blog etc. and can factually prove the prediction then this should adequately substantiate the psychic prediction. 

"Some job positions in Australia in 2012 may not be as secure as they have been in the past. Australian and International media conglomerates are being shown to be doing a lot of restructuring because of being hit in the hip pocket and there seems to be a lot of job cutting being shown to me because they are not taking in the same revenue as they have done in the past."(refer to full prediction segment above comment area). 

What's the strangest thing that's ever happened to you in an Uber? I once had a driver tell me that he remembered me from a prior ride and that he remembered my address and the conversation I'd had on the phone in the back seat. Another stopped to purchase a home stereo system out of the back of somebody's van. (I don't use Uber anymore.) For denizens of major urban centers, these types of run-ins are par for the course when it comes to getting around. But what if your lift came with a side of the spiritual? What if the guy driving you home after work told you your dead grandfather was currently sitting next to you in the back seat? That's the premise behind Seatbelt Psychic, a new series premiering on Lifetime tonight produced by James Corden, that other intra-vehicular entertainer, and starring celebrity medium Thomas John who picks up unsuspecting ride-share users and gives them free readings (also, presumably, free rides). "I had been offered a lot of TV shows and always turned them down because they were stupid concepts, to be honest," John told me during a visit to the Vogue offices in early July. "I thought they were sort of not really right for my brand. And then I started thinking about this one, and first I thought, 'No, I don't want to get in a car and do readings with people.' " But then he thought again. "There's a piece to it that is really cool. So many people get in the car, and they've never had a reading, or they don't believe in it, or they're like, 'I don't even know what that is. I've never even heard of that.' So, I mean, it's interesting, because I've been sort of spoiled with people that come to my events. Obviously, most of them are believers because, otherwise, they wouldn't be there. So people being like, 'I don't believe in that.' You know, it's interesting. It's a whole different dynamic."
I'd heard about the job through a friend of mine, who worked in Human Resources for one of the most prominent phone psychic companies in the world. She knew that I'd learned to read tarot in college and that I often booked events and comedy clubs. Sometimes I was accurate, but mostly, I was entertaining. Once, at a New York Fashion Week party in SoHo, I read the cards for a nonbeliever who edited what many fancy fashion folk refer to as "the Bible." He was making fun of me when I leaned in and whispered, "Don't cheat on your wife."